It is estimated that approximately 40 to 50% of marriages in the United States end in divorce, a staggering statistic. Today's society is faster paced, higher stress and more demanding than ever before, with even the strongest relationships realizing that making it work as a couple is not always going to be a walk in the park.
While some may walk away amicably, and others blow up in a mess of legalities and lawyers fees, a third group is trying to do the best that they can for their children by staying together 'for the kids' despite the problems in their marriage.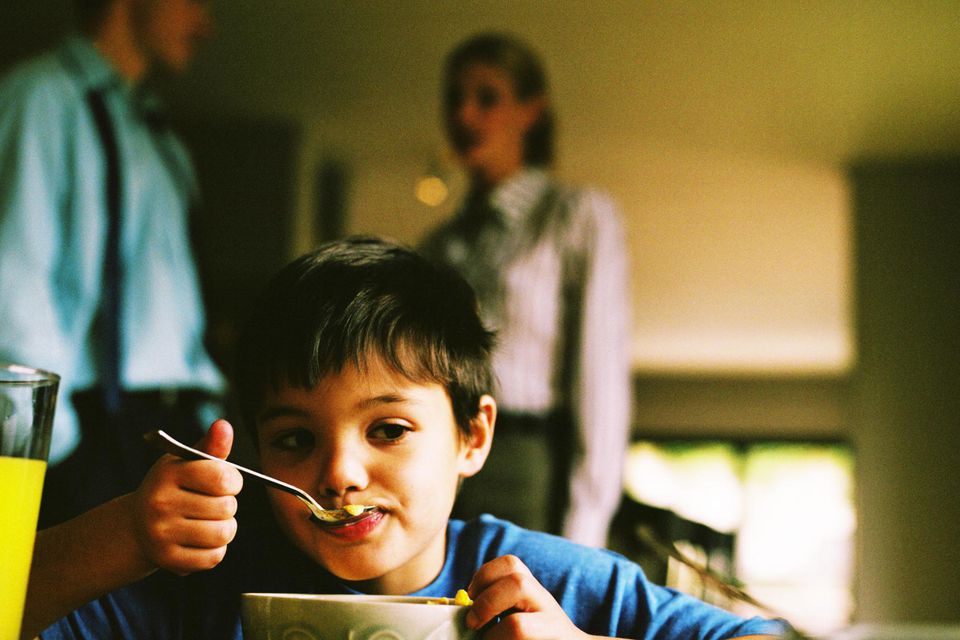 The concept is admirable, as the couples believe that they are putting the interests of their children before their own, however, the question remains – Is this really the best choice for the well-being of the children?
Experts have been looking deeper into the impact that this type of family situation has on children, and they are cautioning parents that this may not be the solution that they are hoping for! While choosing to remain together can help to avoid the complications that children experience when faced with divorce, staying together when your relationship is actually already over brings its own set of challenges and complications.
Here are 4 reasons to reconsider 'staying together for the kids':
Their 'Safe Place' Will Now Be a Place of Conflict
While no home is going to be conflict free, there are two forms of conflict that a child can witness. On one hand, they may watch healthy conflict, the kind of disagreements that will ultimately arise from time to time in any relationship. As they see their parents work through the cycle of reconciliation and compromise, this will demonstrate conflict resolution skills that they will then carry into their adult lives. On the other hand, when children witness ongoing tension and conflict in the home without resolution, this can have a negative impact on their development. This atmosphere takes the childhood home, a place that a child is supposed to feel safe and secure, and removes that security leaving them feeling as though they are living in a constant battle zone.
You Create a Vision of a 'Healthy Relationship'
While we can try to teach our children all that we know in life, most of their lessons will be learned through witnessing the actions of the adults that they look up to. As James Baldwin once said, "Children have never been very good at listening to their elders, but they have never failed to imitate them." When your children grow up and venture out into the dating world they are already going to have an idea in their head of what their ideal, healthy relationship will look like. Sure, part of it will stem from what they see on television, in the movies or in the books that they read, but a good majority of their opinion is going to be from what they have witnessed first hand. Children who grow up in a home where their parents are no longer in love and may be experiencing friction in their attempt to stay together will, in turn, teach children that this is the normal dynamic. They will expect and accept that type of disconnect and friction in their own relationships.
Children Learn Not to Prioritize Their Own Happiness
Remember that, as we just discussed, children learn by mimicking the adults in their lives. This doesn't just apply to the way that they approach their relationships, but rather to how they approach life in general. When parents choose to put their own personal happiness aside, staying together for the family and for the good of their children, they demonstrate to their children that personal happiness is not a priority in life. Children will take this example and apply it to themselves as they grow up and mature, and it may put them in a position in their adult lives where they consistently sacrifice their personal happiness for everyone else, believing that is the correct thing to do. This can leave them miserable, emotionally burnt out and even depressed.
They Will Develop Resentment
Often parents choose to stay together because they don't want to put their children in the middle of a divorce, fearing that the child will somehow feel responsible for the end of the marriage. The problem with this theory is that there is still going to be a conflict if you remain together, it will just occur all under one roof. Children are incredibly observant and will pick up quickly on the discontent between unhappy parents. Much like in a case of divorce, they will then feel as though they have to place the blame somewhere – whether it is taking the side of one parent, blaming an outside third party or, most common, blaming themselves.