"If you asked me why I like you, I wouldn't have an exact answer, because to be honest, there isn't a real reason why I do. There's just something about you. Your personality, the way you smile, or your humor. Something about you catches my attention and draws me to you." – Unknown
The concept of sexual attraction is one that has baffled minds for generation after generation. While we would like to simplify it down to a tangible and easy to spot definition, such as the idea of having 'a type' physically, true sexual attraction is so much deeper and more convoluted. There are a number of different factors that work together to determine whether or not you find someone attractive such as their interests, values, personality traits and, of course, physical appearance.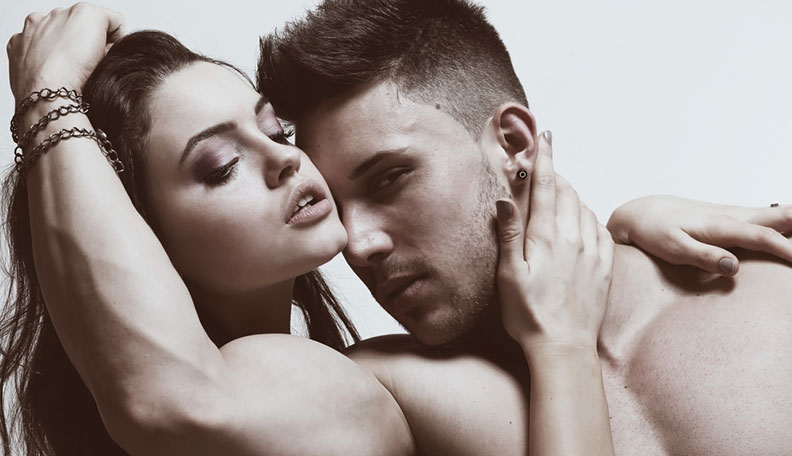 While many believe that they only way they can make themselves more attractive is to make changes to improve upon their appearance, such as dieting, working out more often, changing their hair style or altering their wardrobe for a 'sexier' look, these aren't the only ways to attract others. In fact, there are a number of tricks you can easily apply at home that requires no physical modifications whatsoever!
Here are 8 simple tricks to remember when trying to boost your sexual attractiveness:
Have a Sense of Humor
The idea of possessing a sense of humor works both for women and men, but in different ways. Men, if you are looking to be more attractive, women like a man who can make them laugh. Women, men are looking for a woman who will laugh at their jokes. Experts believe that we associate humor with intelligence, and 'smart is sexy.'
Show Off Your Creativity
Men – are you looking to make yourself more attractive to the women around you? A recent study found that, so long as women are at the right point in their cycle, creativity is the key! When women are at the most fertile point of their cycle, the study found that they actually preferred creativity to wealth in their potential partners.
Go Out of Your Way to Help Others
A 2013 study found that despite the sacrifices one may have to make in order to put others first, there may be a significant long-term gain as the act of being selfless is, in fact, sexy. The researchers believe this may be due to a biological wiring that attracts us to those that we deem to be ideal parents as well as willing to share resources with one another to promote survival.
Master the Art of Genuine Conversation
While the ability to carry on a conversation is often seen as a positive attribute, research now shows that its ability to impact your attractiveness to others depends on what exactly you are talking about. Small talk and random topics lack the connection that is found in genuine conversations. Instead, reveal some interesting information about yourself, ask meaningful questions and try to maintain deeper conversations.
Pay Attention to How You Smell
It may sound corny, but believe it or not, the way that you smell actually impacts how attractive you are to others. This isn't referring necessarily to the extreme situation where someone hasn't showered in days, it is much more subtle than that. Our partners are attracted to our pheromones, a natural scent that the body releases during situations of sexual attraction. So don't stress about the over the top perfumes or colognes, simply worry about basic cleanliness and allow your body to do the rest!
Work on That Posture
How many times were you told by your parents to improve your posture throughout your childhood? There is now evidence that your parents may have been onto something… Your posture can reveal a lot about you such as your level of confidence, or your willingness to share. Research shows that an open posture works both to show that you are interested in another as well as inspiring interest in others.
Make Them Feel Sexy
Deep down everyone wants to feel attractive, and one of the magnetic draws that you can improve upon is your ability to do just that for others. In fact, experts now say that we don't actually fall in love with the person that we are communicating with, but instead, we fall in love with the way that person makes us feel. So, go out of your way to be positive and uplifting, make them feel attracted and desired, and you will boost your own attractiveness at the same time.
Stay Mysterious in the Beginning
While we have all heard that the more you get to know someone, the more attractive you will become, new research is actually pointing to the exact opposite! A 2014 study reveals that men are actually attracted to unfamiliarity. If you are attempting to boost your sexual attractiveness, don't reveal all of your secrets on the first date – Keep an air of mystery, slowly revealing information but leaving them wanting for more!