Annie, a 99-year-old from the Netherlands, endeavored on completing her bucket list of adventures before dying. Included on that list, was a longtime wish to get arrested.
Thankfully, with the help of her niece, Annie was able to accomplish her goal and mark yet another accomplishment off of her list. According to Annie, she had always wished to "experience a police cell from within." So, her niece contacted the Politie Nijmegen-Zuid force in the eastern part of the country she resides in. She explained that her elderly aunt wanted to cross "getting arrested" off of her list.
Once she arrived at the police station, she was handcuffed, just like any other inmate. However, she smiled cheerfully the entire time. 
She was then placed inside of a cell, where she held her cuffs up in the air proudly.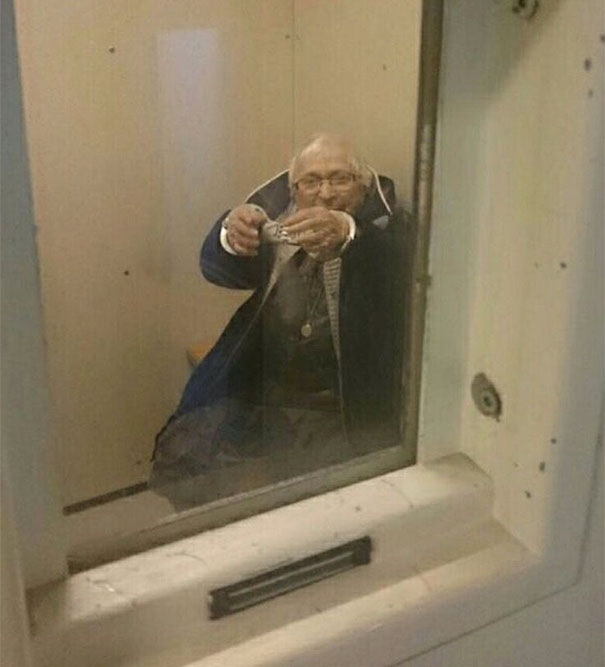 Obviously, Annie enjoyed the entire experience, but the officers couldn't quite wrap their minds around why.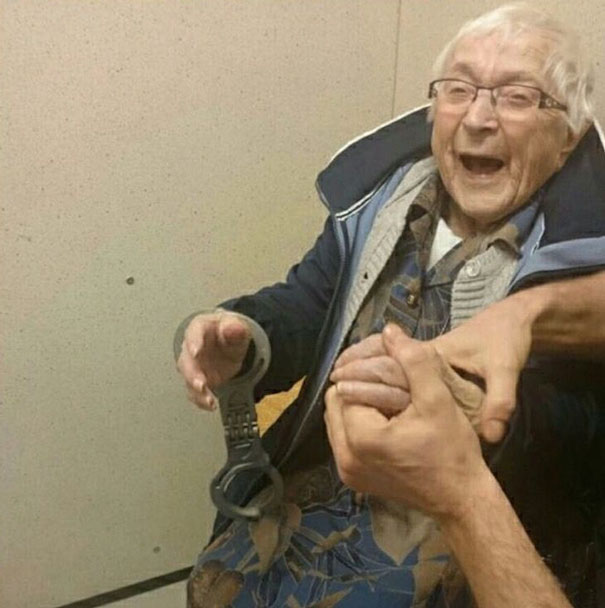 Thankful to cross another item off of her bucket list, Annie left the station with a smile.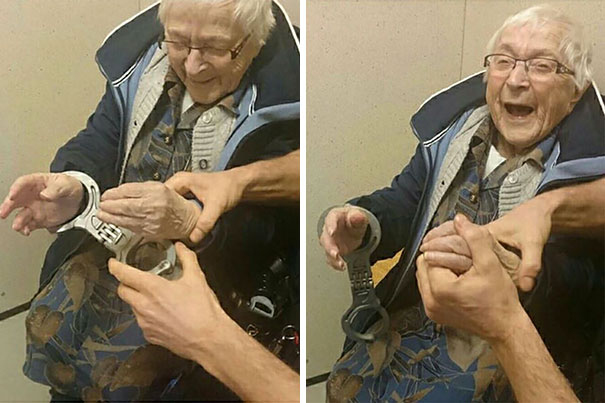 Thankfully, the police were happy to help and traveled to Annie's home. She was then picked up, placed in the police car, and drove to jail. Within minutes, the elderly woman was sitting behind bars in handcuffs, and while many in the same situation would not feel the same. Annie was quite excited according to the photographs taken during the experience.