After Aja Kusick's painting was mistaken by another internet user as a work of Van Gogh, Kusick decided to to take the idea and run with it. The series that she created perfectly meshes pop-culture icons with the artistic style of Van Gogh, and the result is out of this world!
After Kusick posted an image she had painted of the Eiffel Tower online, an education blog posted the painting to their site and attributed the work to Van Gogh. It was then that Kusick had a light bulb go off inside of her mind that inspired her to mesh images from Star Wars, Fight Club, Zelda, and Charlie Brown with the style of Van Gogh's Starry Night.
The series, dubbed by Kusick as 'Van Gogh Never' is available at her Etsy Store. And after you browse through these images, you may uncontrollably find your way over there to grab one, because they are absolutely out of this world!
South Park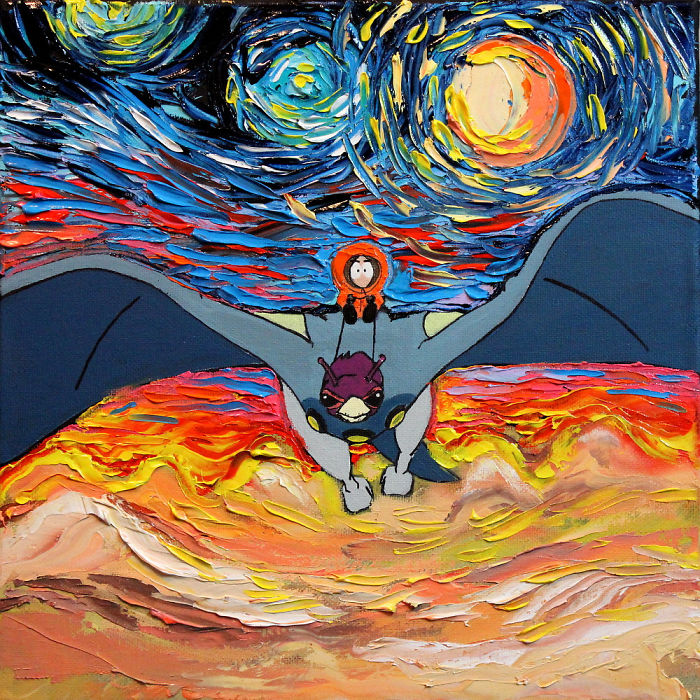 Back to the Future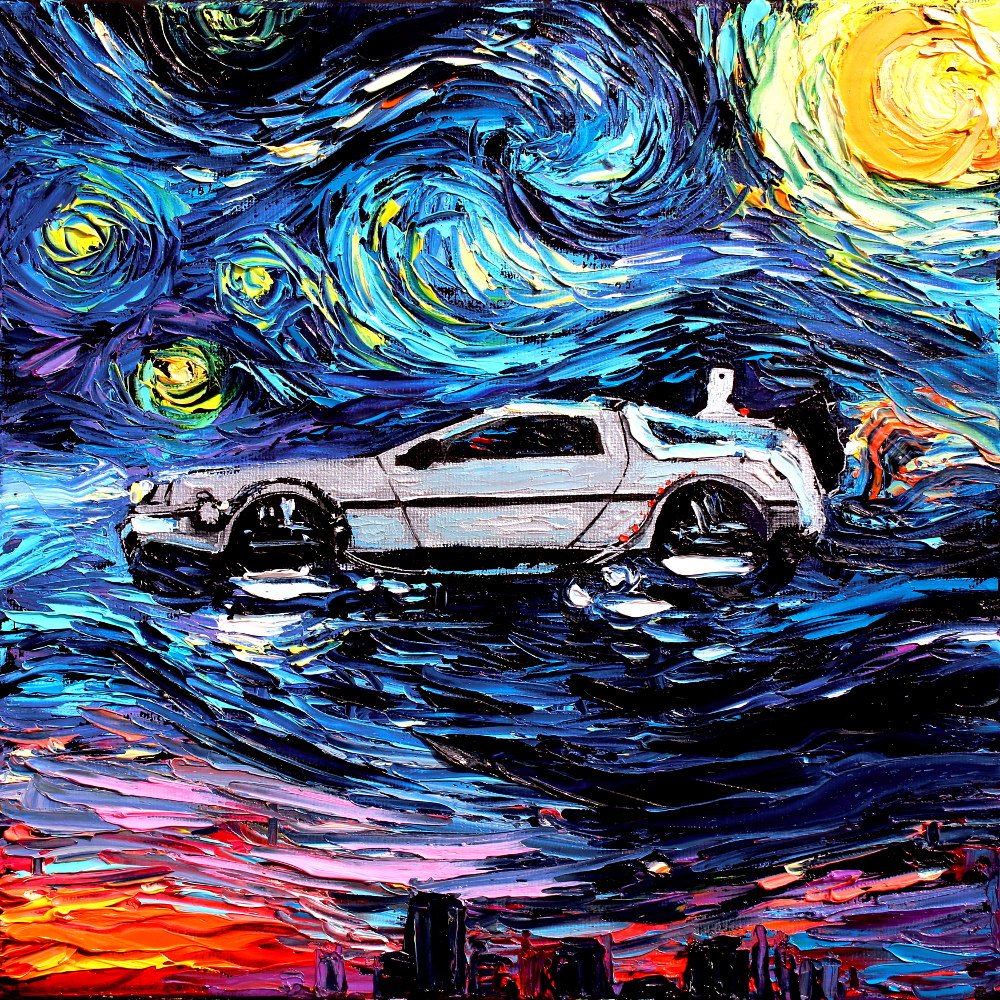 Super Mario Bros.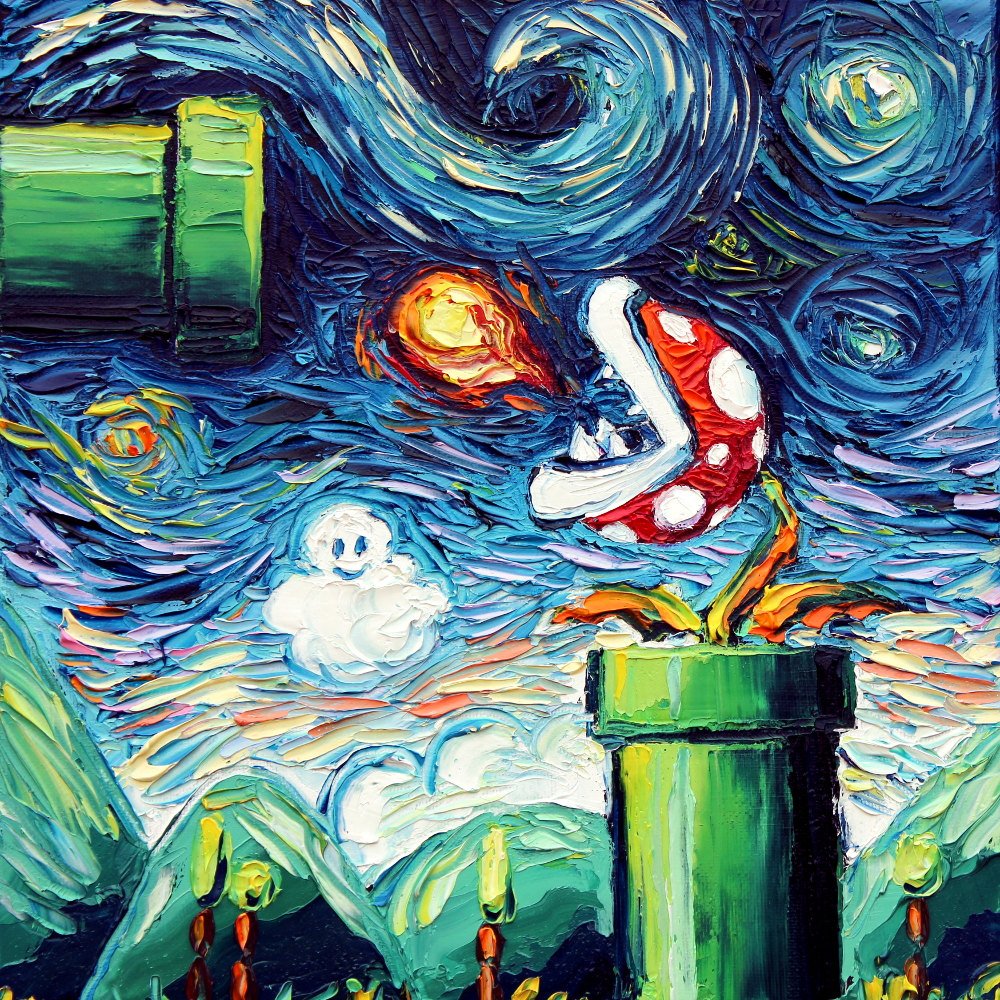 Family Guy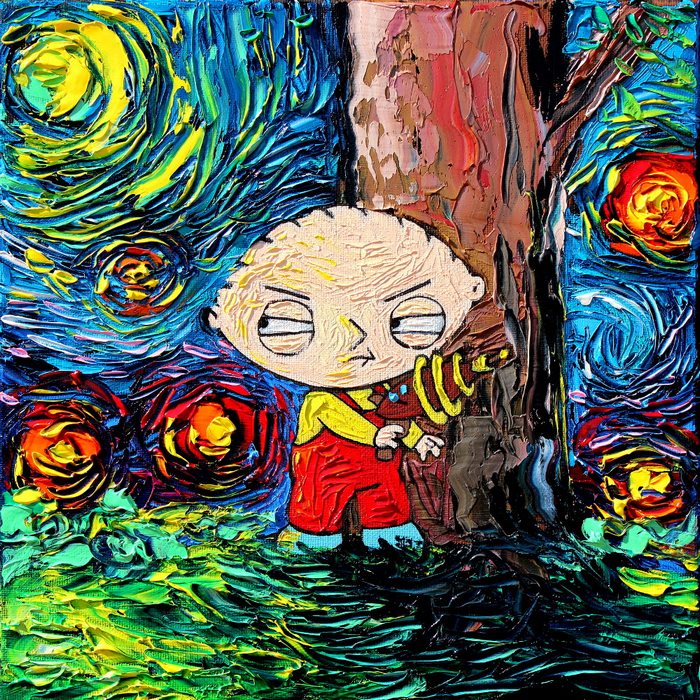 Powerpuff Girls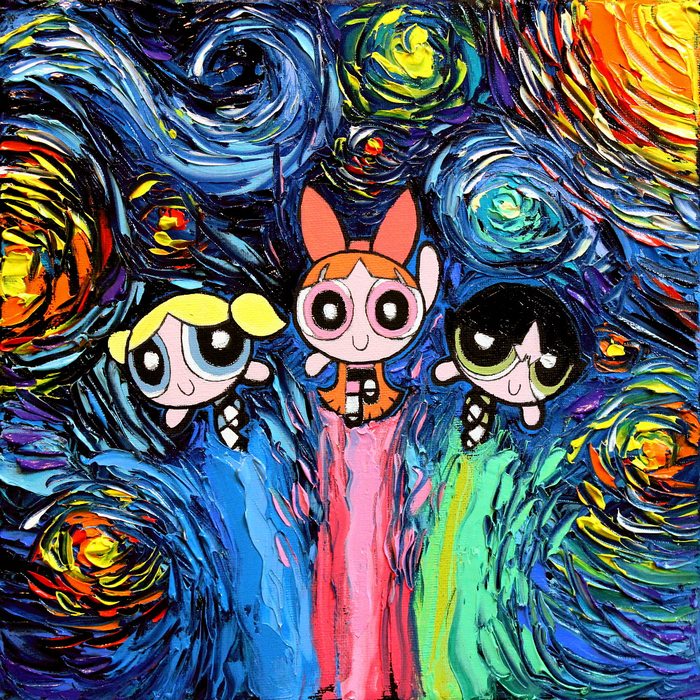 Beavis and Butthead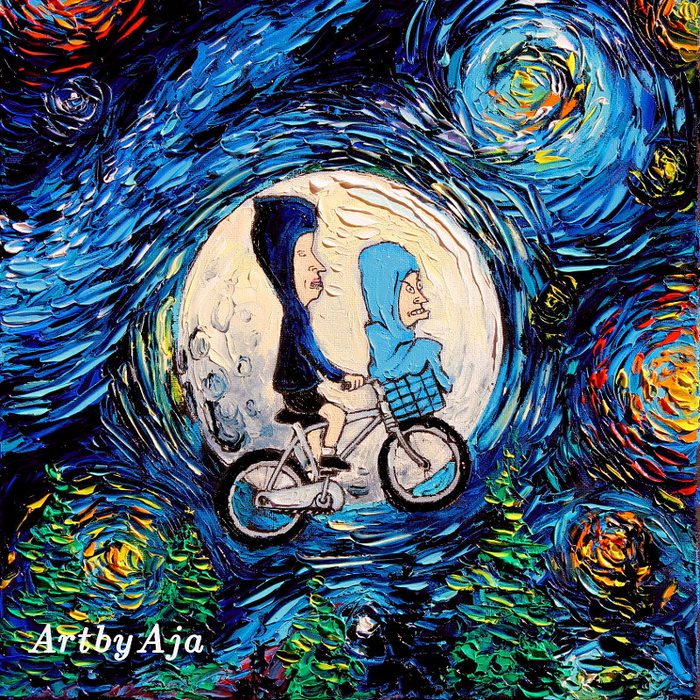 Game of Thrones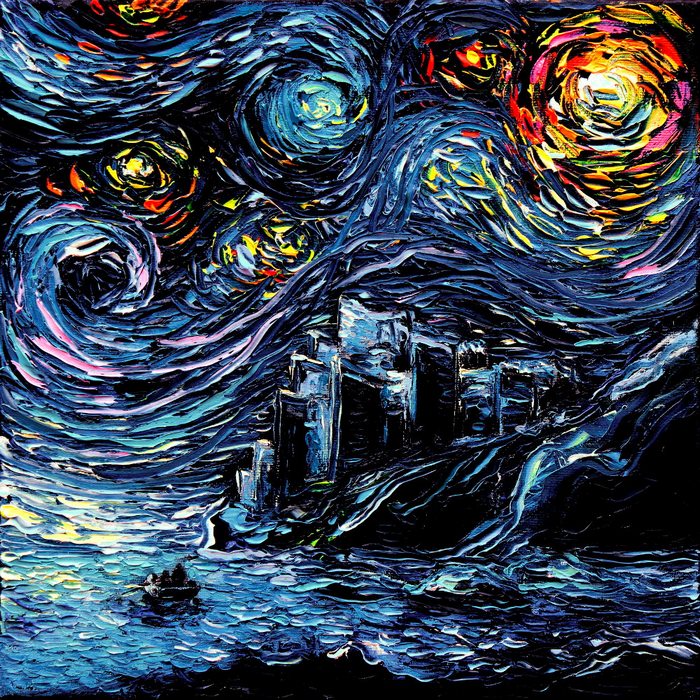 The Legend of Zelda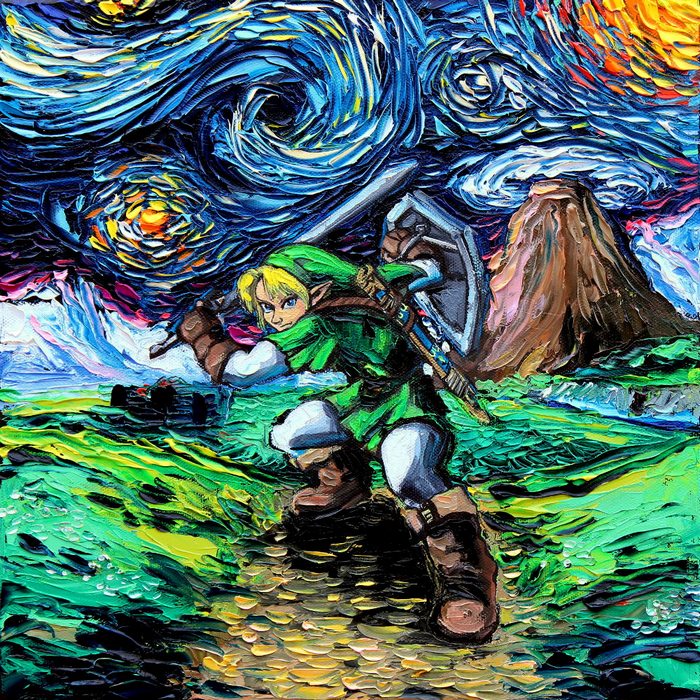 Ren and Stimpy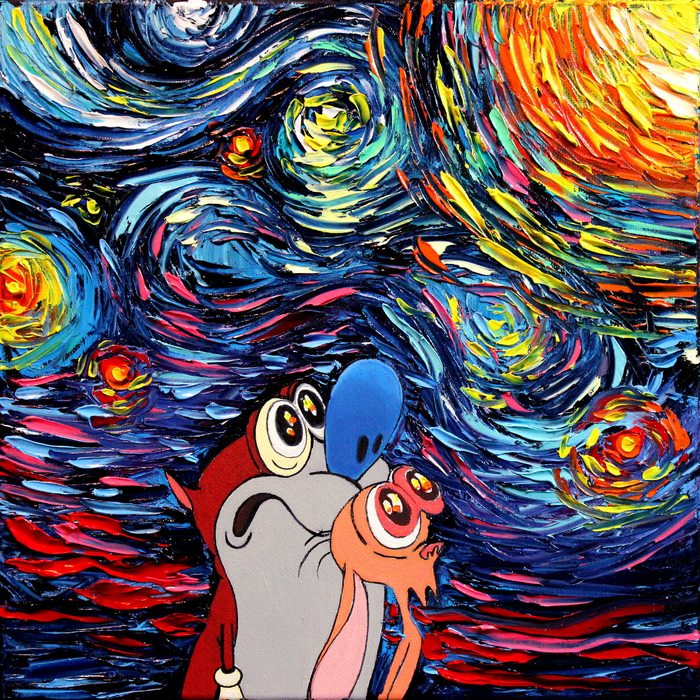 The Care Bears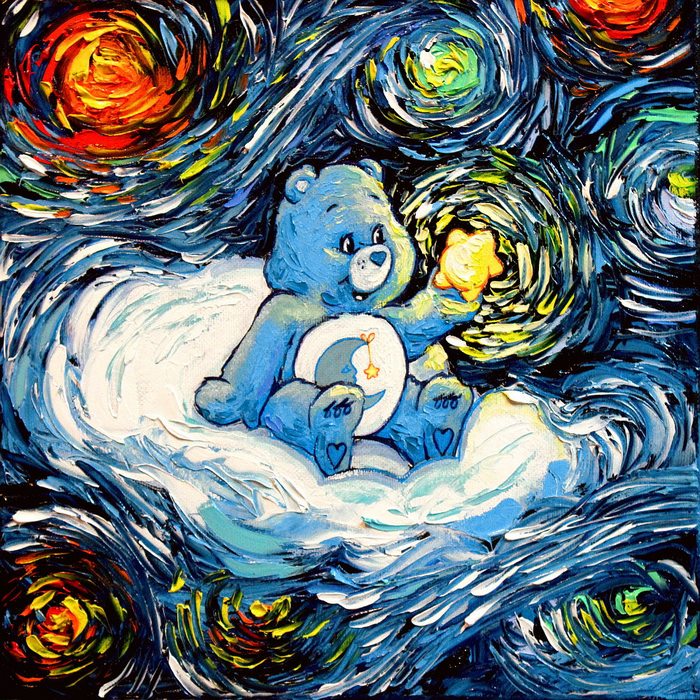 The Last Unicorn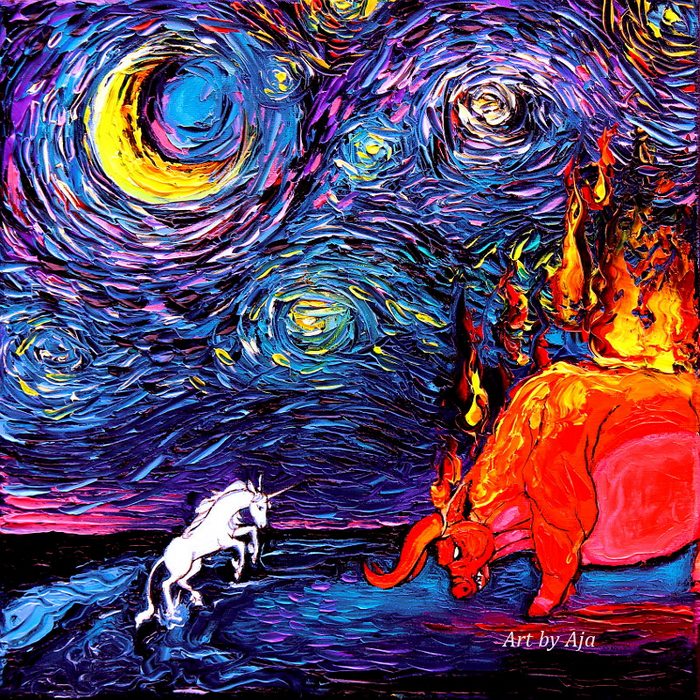 Super Mario Bros.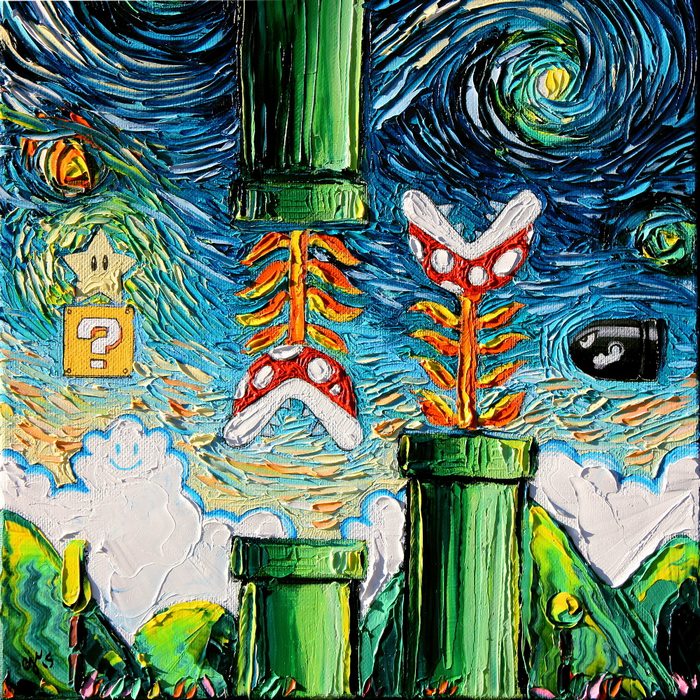 The Last Unicorn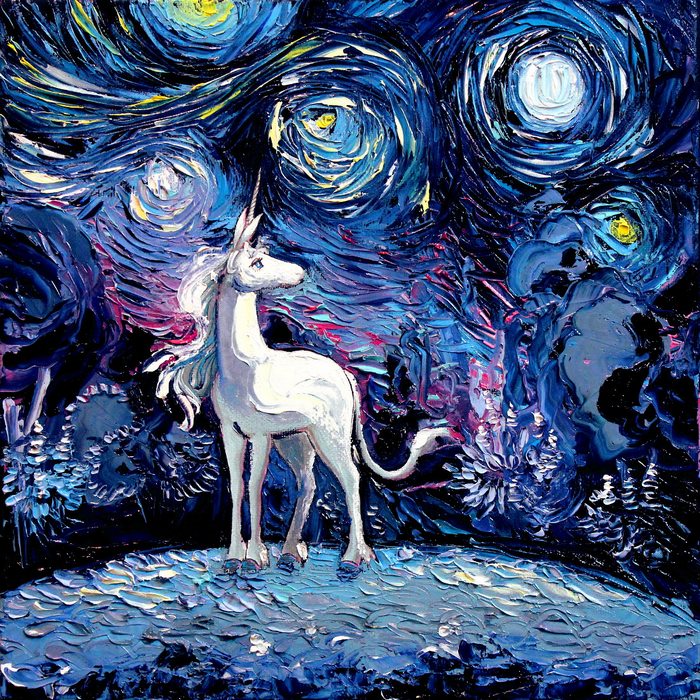 The Grateful Dead Bears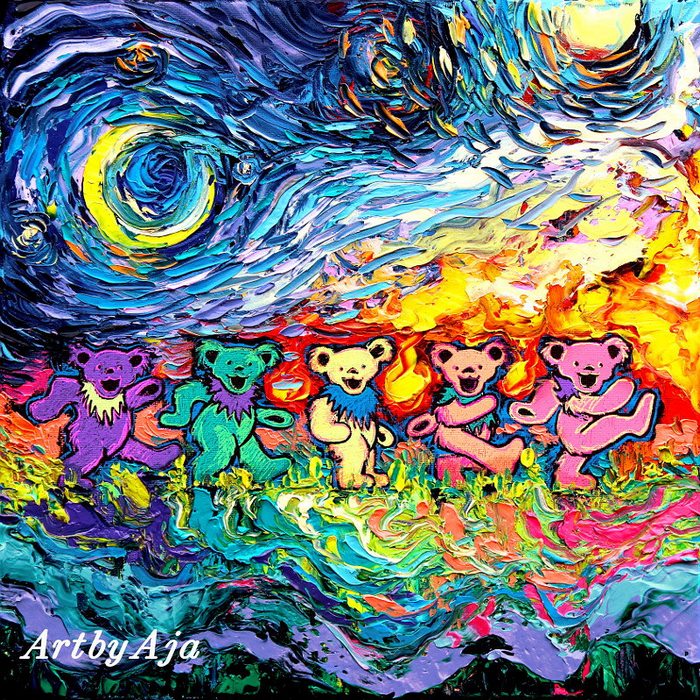 Rick and Morty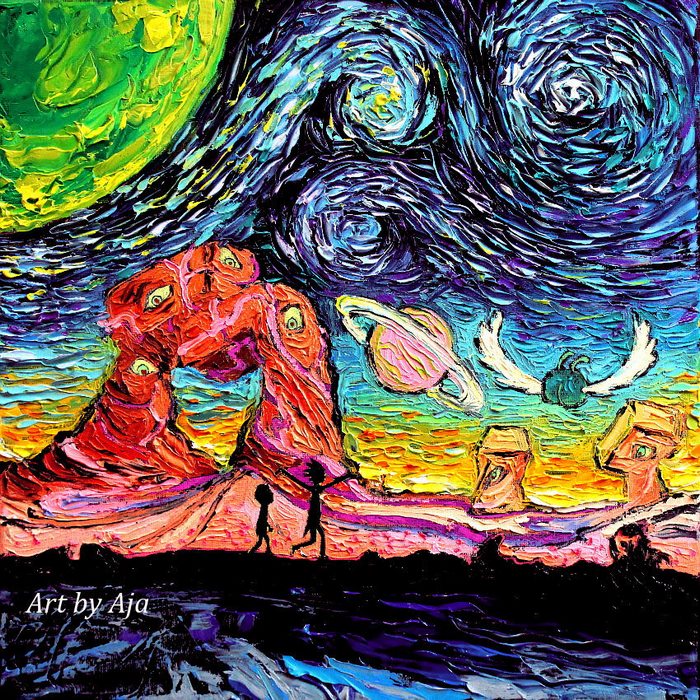 Super Mario Bros.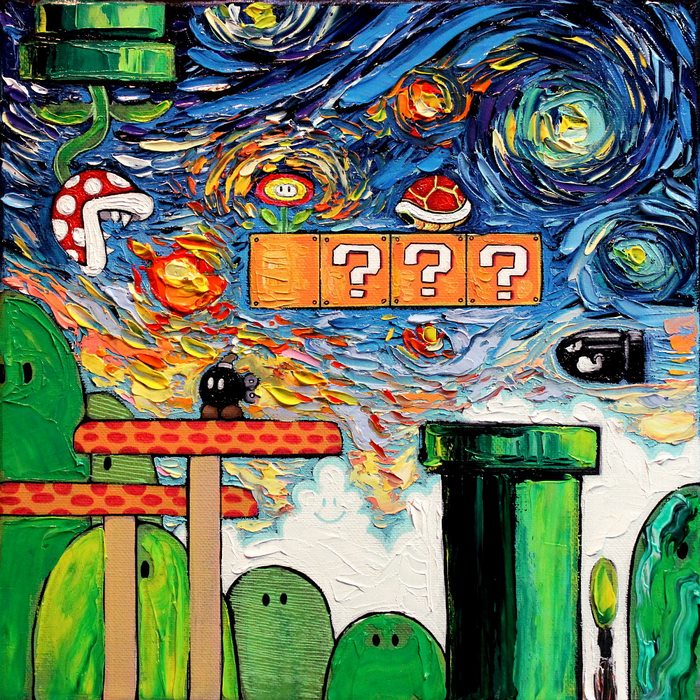 Dr. Who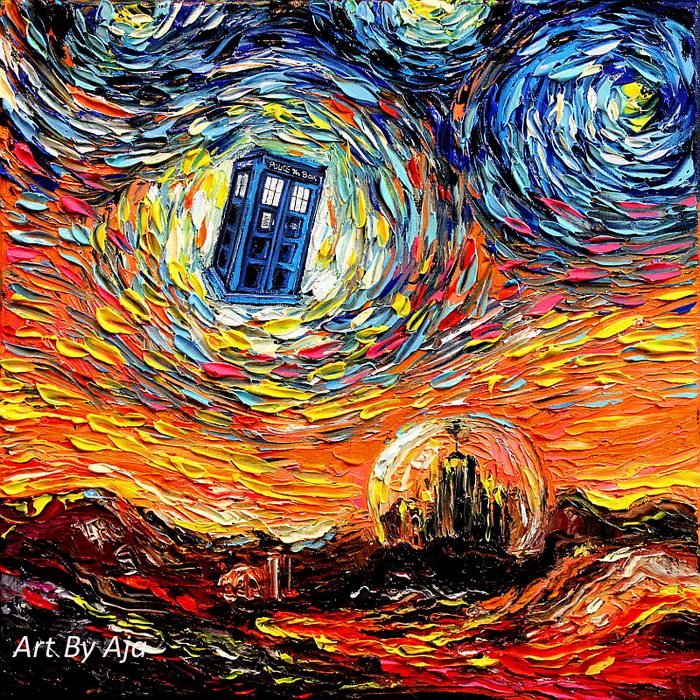 The Lion King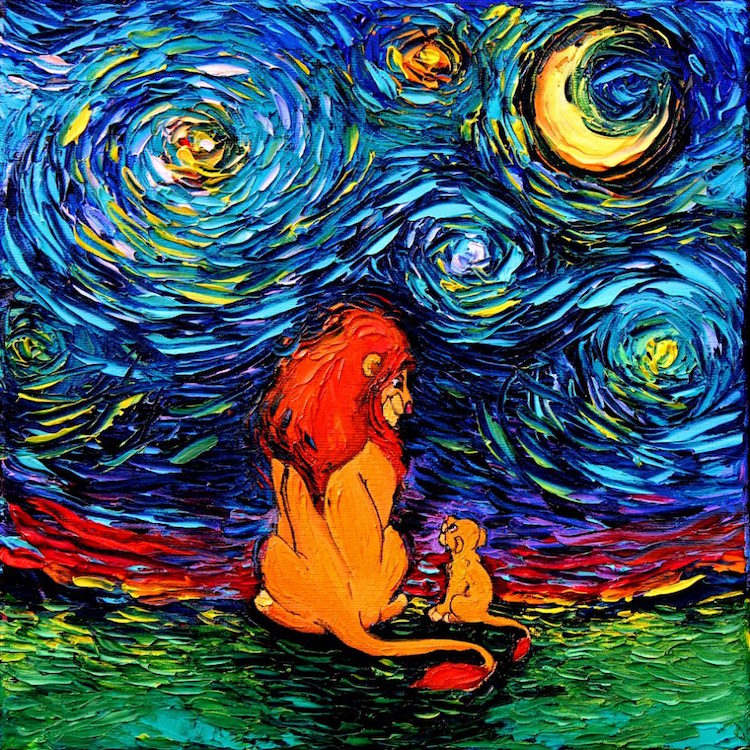 Winnie the Pooh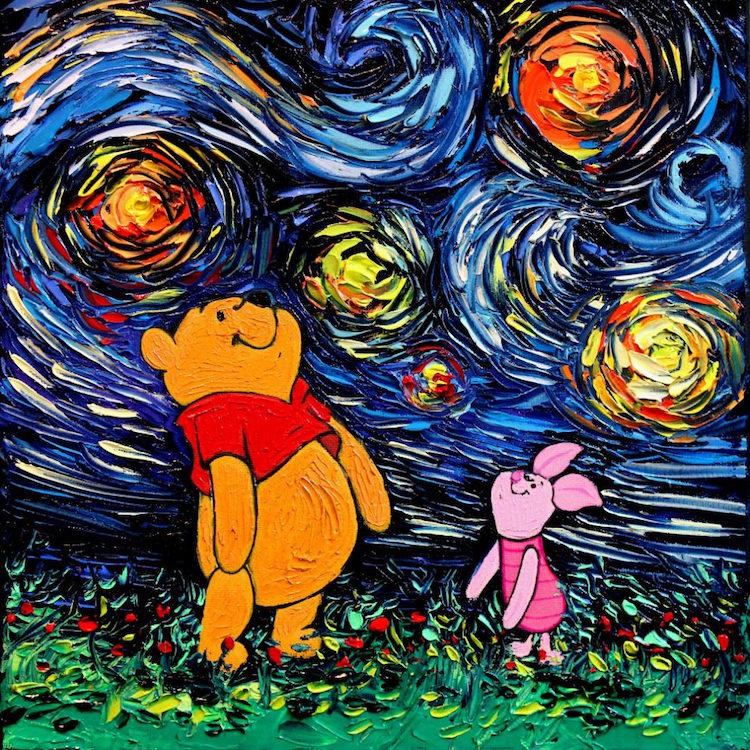 Spongebob Square Pants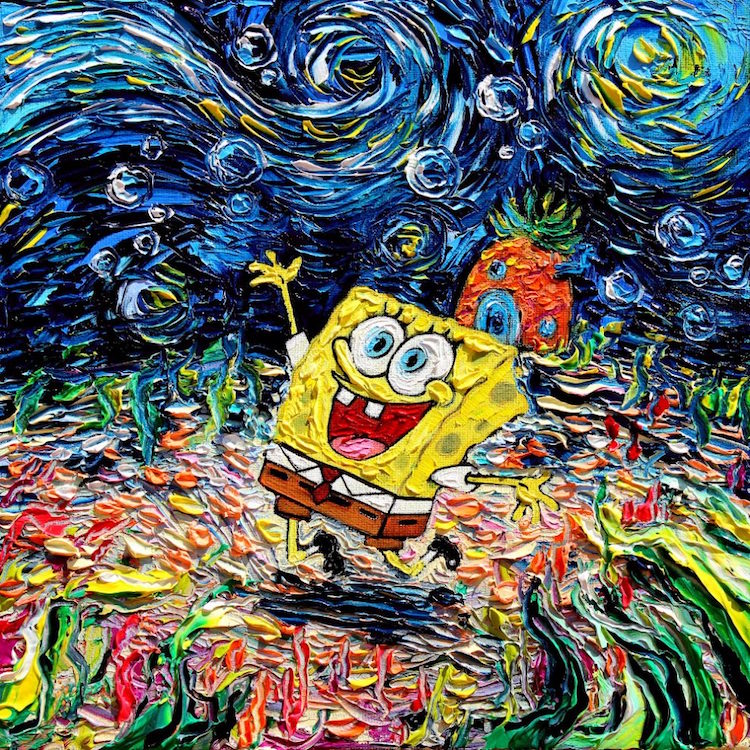 Pokemon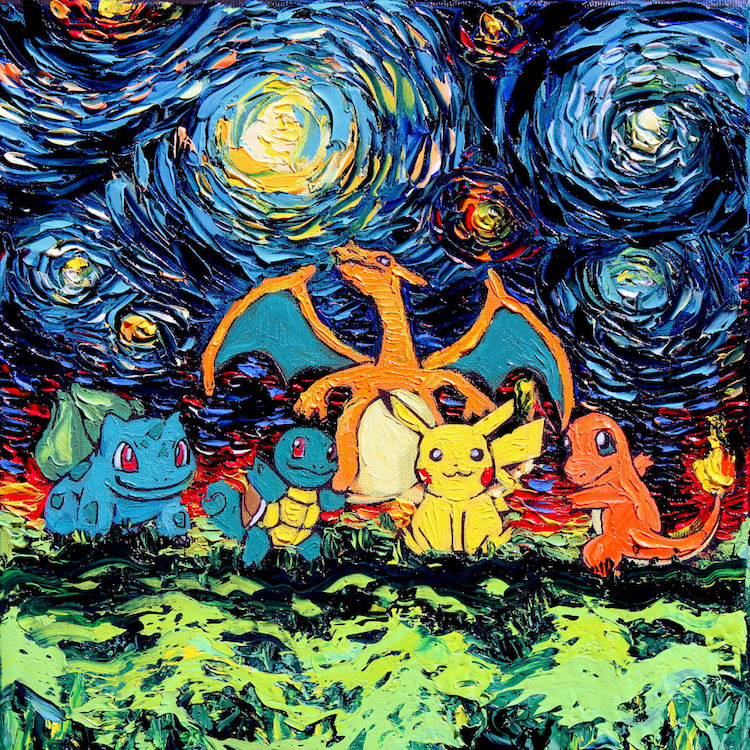 Fight Club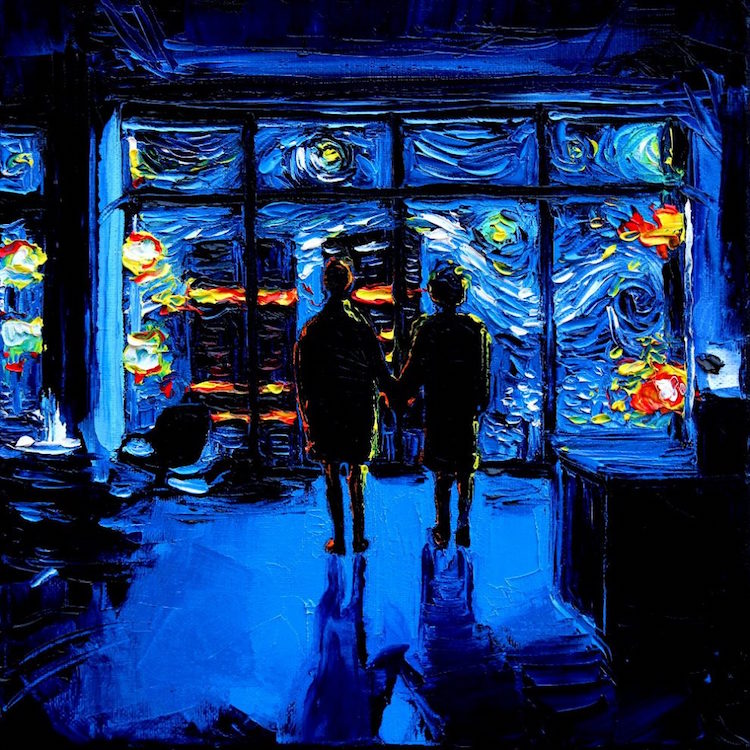 Harry Potter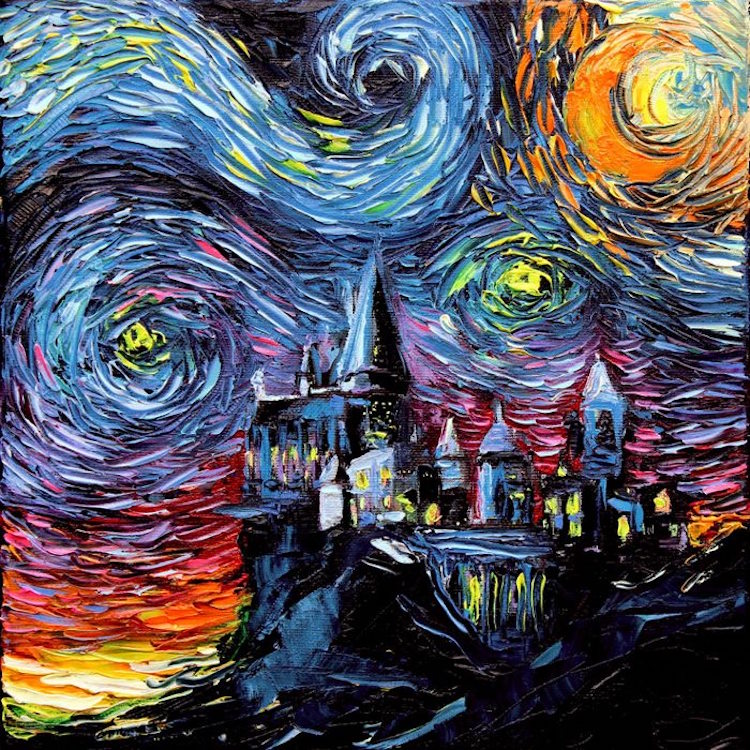 Snoopy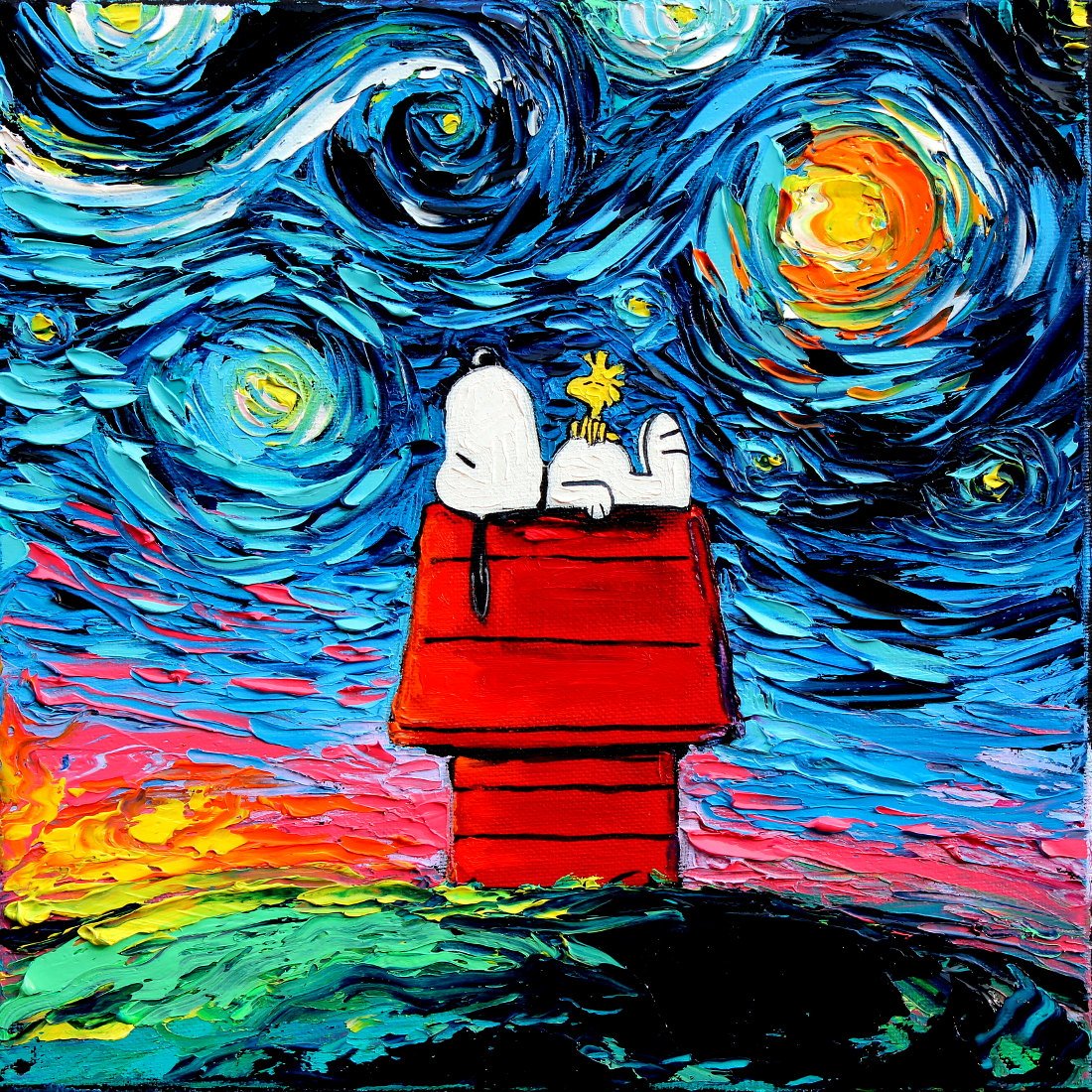 Star Wars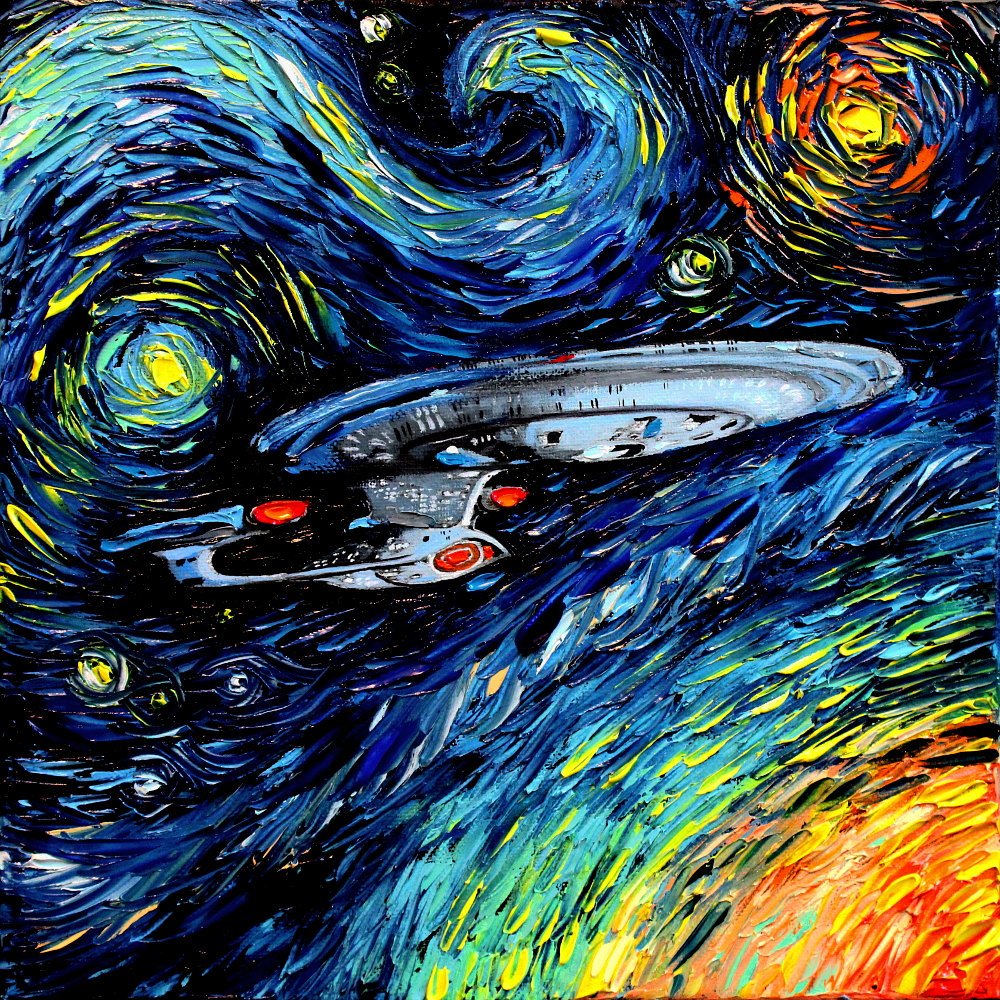 Star Wars