Nothing is like the bond between man and his dog, after all they are man's best friend! Rus, a stray dog that was taken into a shelter stole a Temple University student's heart.
Rus is a young pit bull who was sick with kennel cough. He suffered from itchy skin and an eye infection, alongside being underweight. Needless to say, Rus needed some tender loving care. Rus was brought into the shelter in critical condition, and if it wasn't for his mommy, Filoon, he might not have made it.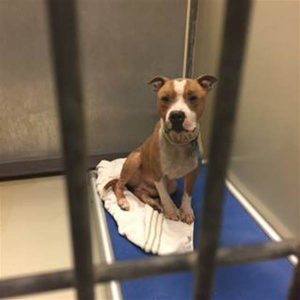 Filoon was walking dogs at the Philadelphia Municipal animal shelter when she met Rus. Filoon says, "He was very still, and watching, as if he knew I was going to be his mommy one day," She played with Rus in the shelter's yard before falling in love with him. SHe says that he walked well, and was very well behaved. She said, "He would not stop cuddling me!" It has been about two weeks since he was adopted and he hasn't left her side since. These photos of Filoon and Rus have gone viral! Check them out below.