One blogger, Pedagiggle, sought out to make her child a space themed birthday spread and her recipe not only rocked worlds, it also takes the cake, so to speak. And since she posted the pictures and recipe of the finished product on her Imgur page, she has become an internet sensation.
Although her cake was absolutely breathtaking, she also made some galaxy cookies that contained adorable depictions of our favorite Star War characters as well. By use of beautiful food dyes and delicious ingredients, she created some of the most unique birthday treats I have ever seen. While it's obvious she took a bit of time to create her masterpieces, they seem to be absolutely worth it.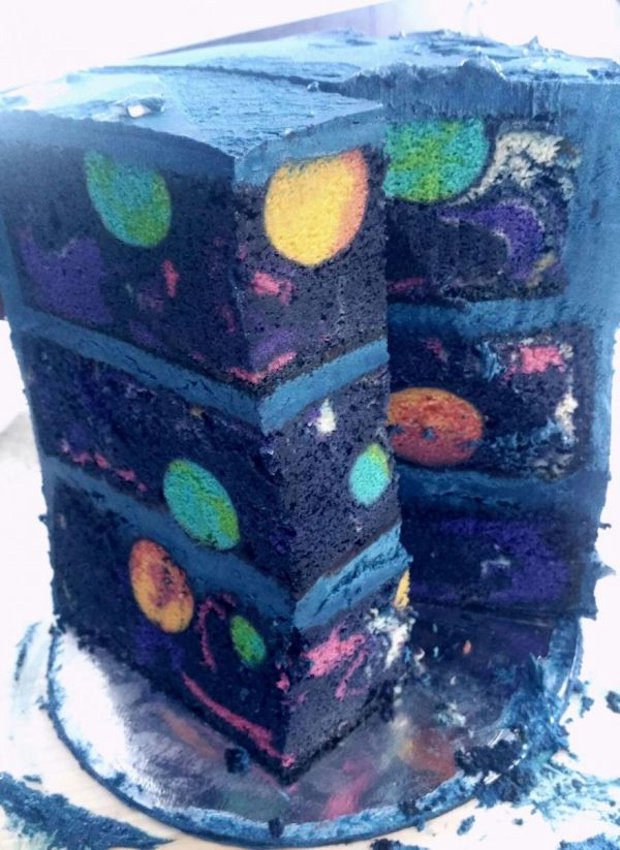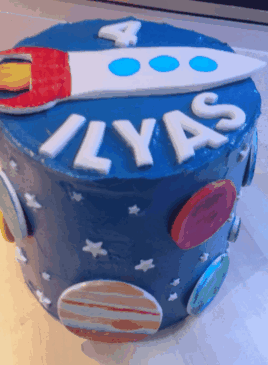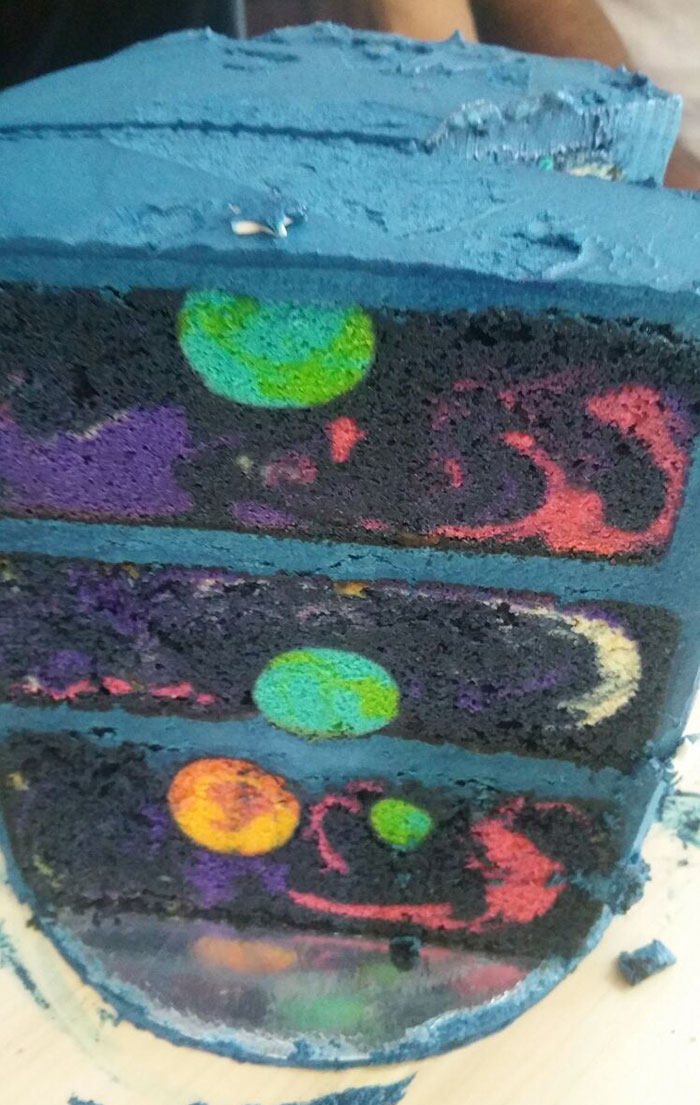 At first glance, the cake appears to be your standard, customized birthday cake. However, upon cutting into the beautiful cake, that is when the real magic begins. Hiding inside, are all of our favorite parts of the solar system. What makes them that much cooler, is that she used cake pop molds to construct actual planets out of cake mix, and then placed them inside the cake as a surprise.
You can follow this link to her gallery where she provides the recipe for her tasty treats. 
While it may sound absolutely impossible to make, her recipe actually isn't that hard. And if one woman can put an entire solar system inside of a cake, imagine the endless possibilities for other cake surprises. We can rest assured that everyone, especially her four-year-old son for which the cake was baked, left the party in awe.
Here's another 'Spacey' dessert idea to try, Galaxy Cake Pops….mmmm!