Usually, finding out that you have a baby on the way calls for celebration, however, for Diane and Mark Aulger, the occasion was bittersweet. Mark soon found out that he had a very short time to live.
During Christmas time, Mark and Diane had been celebrating, as their family had just found out that Mark had beaten cancer. They celebrated the holidays as usual, and everything was perfect. However, on January 3, they received the bad news. Mark had to go to the hospital because he was now unable to breathe. Once admitted, doctors discovered that the chemotherapy had caused Mark to have pulmonary fibrosis.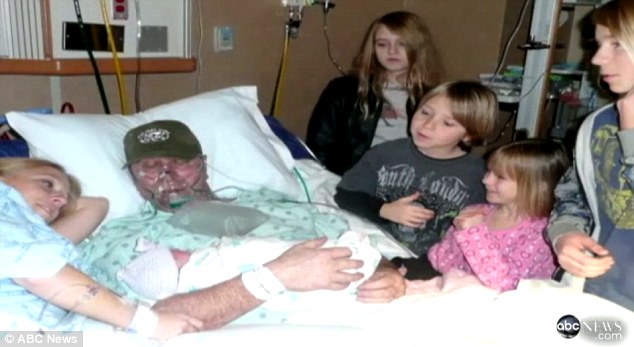 The diagnoses caused Diane to feel as though they could seek treatments and that Mark would be fine. Unfortunately, on January 16, Mark found out he only had one week left to live.
"He was awake and alert." Diane explained to a local news source, "I really didn't believe the doctor. The next day his doctor came in and said, 'When are you going to have this baby?'"
After speaking with doctors, Diane and Mark decided to induce their baby. Savannah was born on January 18, but the day was still shrouded in sadness.
The hospital had arranged for Diane and Mark to share the same hospital room. "Our beds were side by side," Diane said.
"He held her for 45 minutes," Diane stated. "He and I just cried the whole time."
The following day, Mark held Savannah for one more minute, before he slipped into a coma. While speaking with ABC News, Diane struggled to recount the pain she encountered as she explained what was going on to her children. They asked, "Is dad asleep?", and she answered, "No he's in a coma."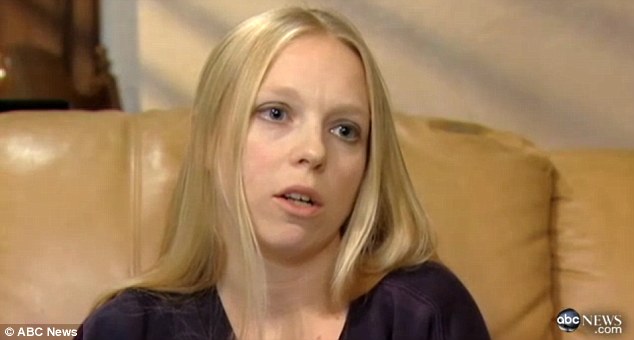 Including Savannah, the Aulgers have four other children: a 7,10,13 and 15-year-old.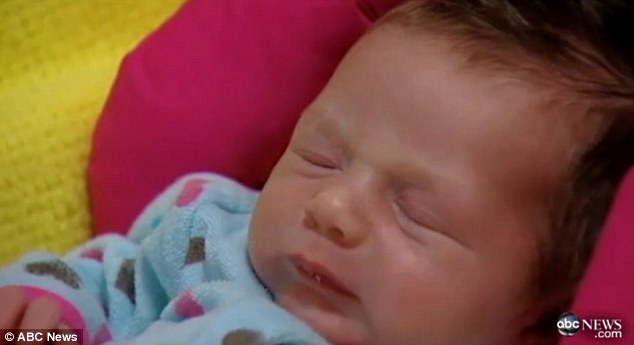 "We're living day-to-day as if dad's here." she explained to CBS News, "We know dad is here with us. They talk to dad. Mark was a very funny, funny dad." She also said that the responses people have had about her story had been uplifting. Her plans after leaving the hospital included decorating her home in pictures of her husband and her children.