Typically, when we think of fashion, images of well-dressed and slim models come to mind. However, this is no longer the case, and much of that was caused in part by Kurt Cobain's grunge movement.
If you take a quick glance through any fashion magazine or watch almost any channel on television, it becomes increasingly obvious how far Cobain's influence extends. And almost every fashion trend alive today originated with Cobain first.
Flannel Shirts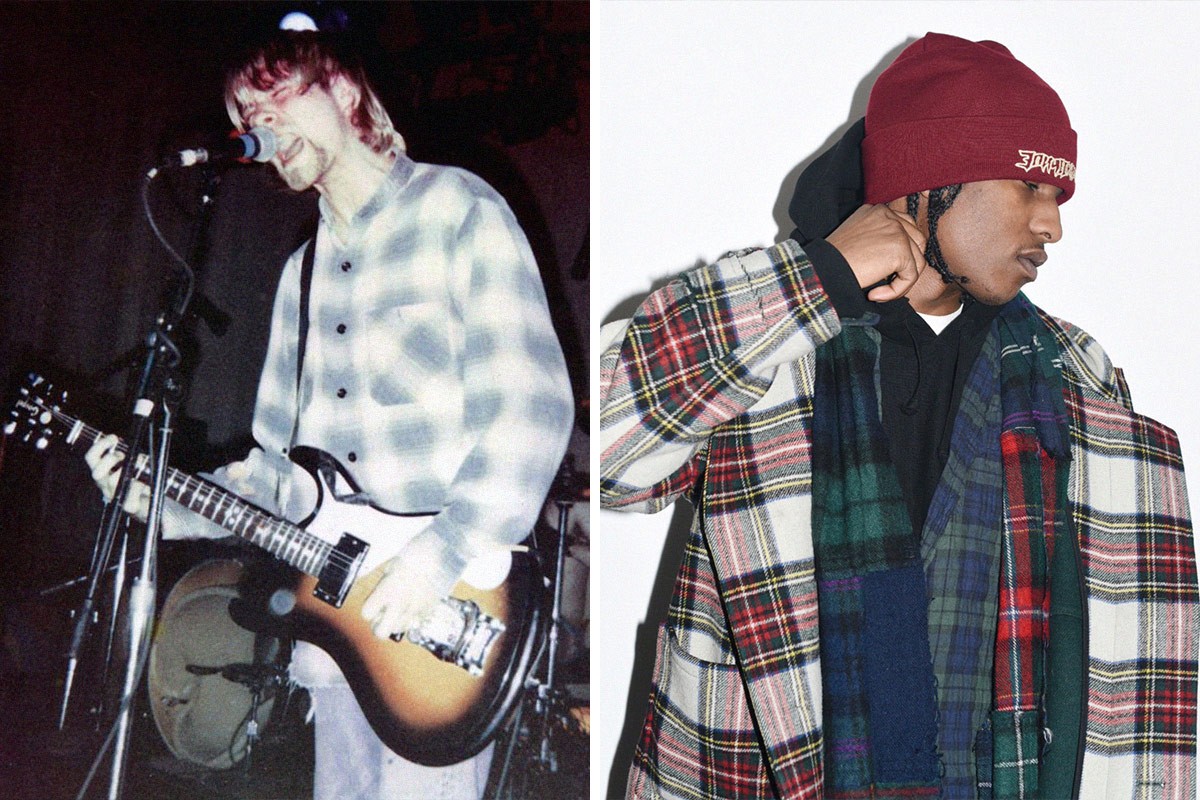 From the punk rock scene to various pop-culture icons around today, flannel shirts are everywhere. As a timeless fashion staple, it is doubtful that there will ever be a day in which flannel shirts aren't fashionable. 
Band T-Shirts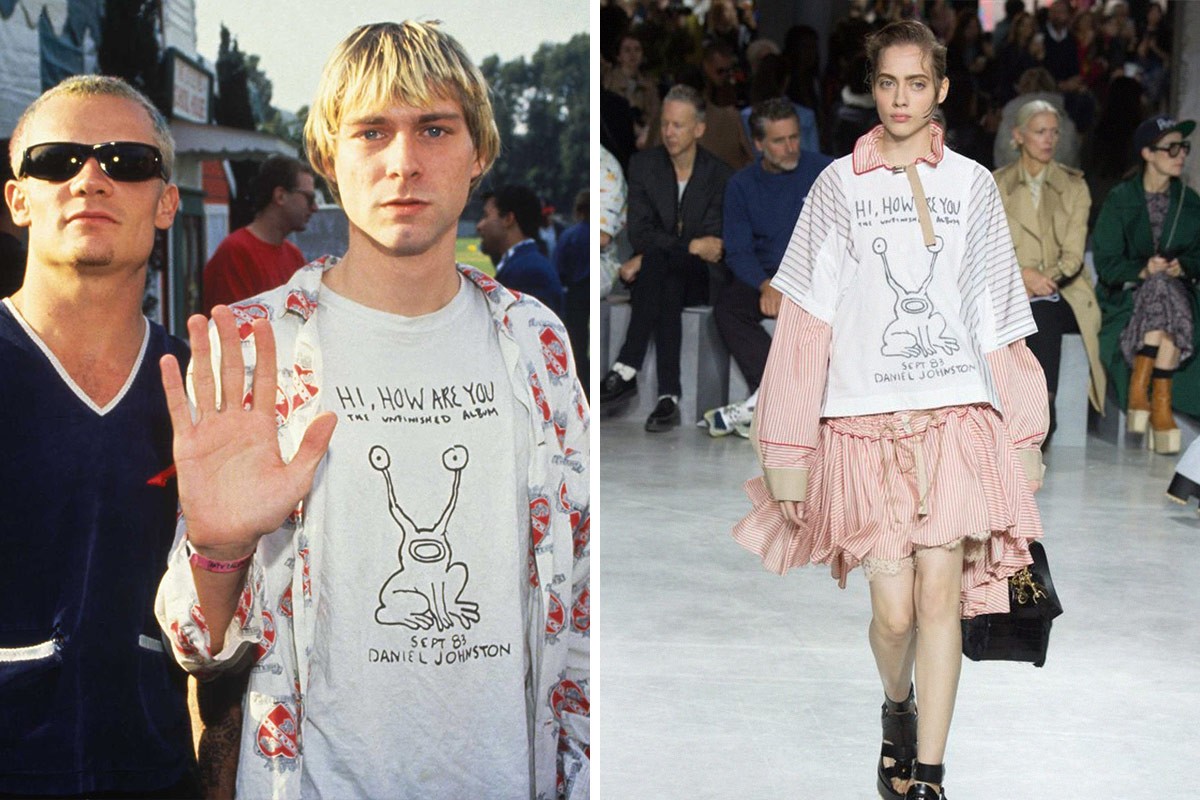 When Kurt wore his Daniel Johnson 'Hi, How Are You' shirt in 1992, he not only drug Johnson into the mainstream, he also started a fad that continues to this day. And the same shirt has made it into the fashion scene as well, as it was donned by Japanese brand Sacai during a recent fashion show.
Ripped Jeans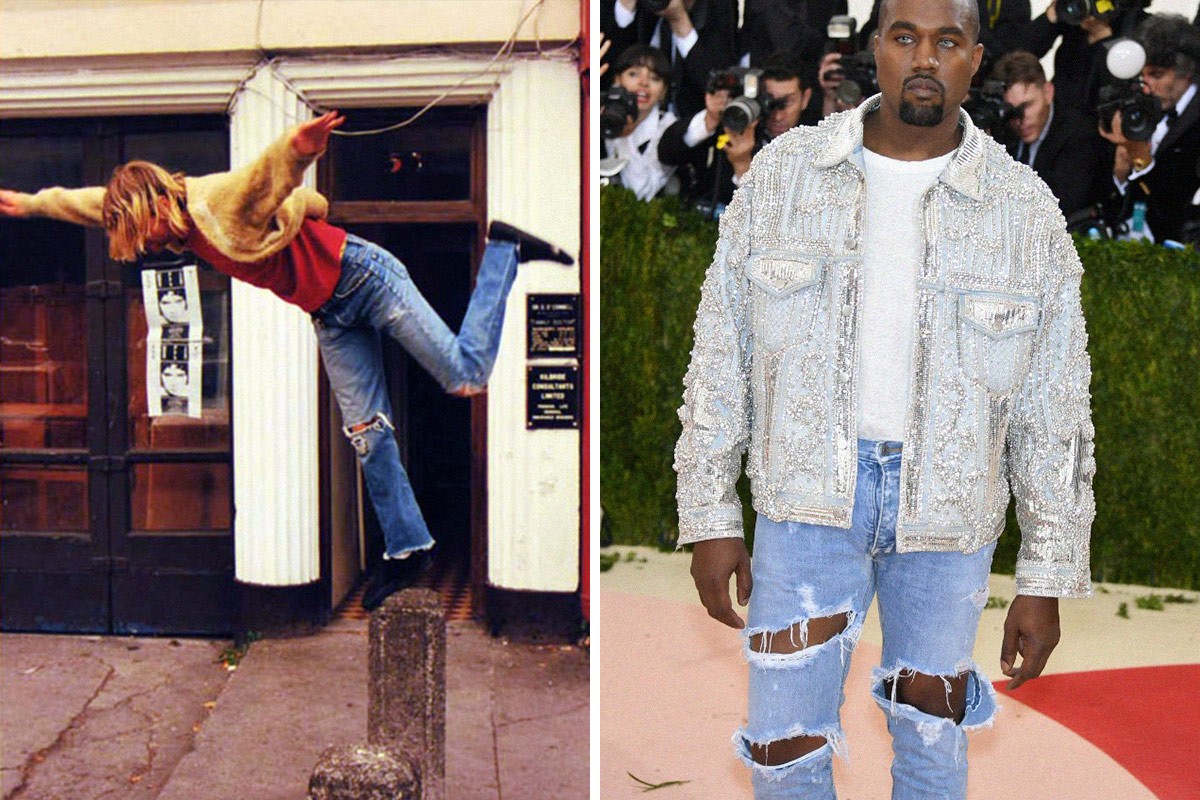 It is close to impossible to go to any store that sells bluejeans and to buy a pair that isn't clad with holes, rips, and tears. Who are we to thank for this trendy fashion statement? Once again, Kurt Cobain.
Jackie O Sunglasses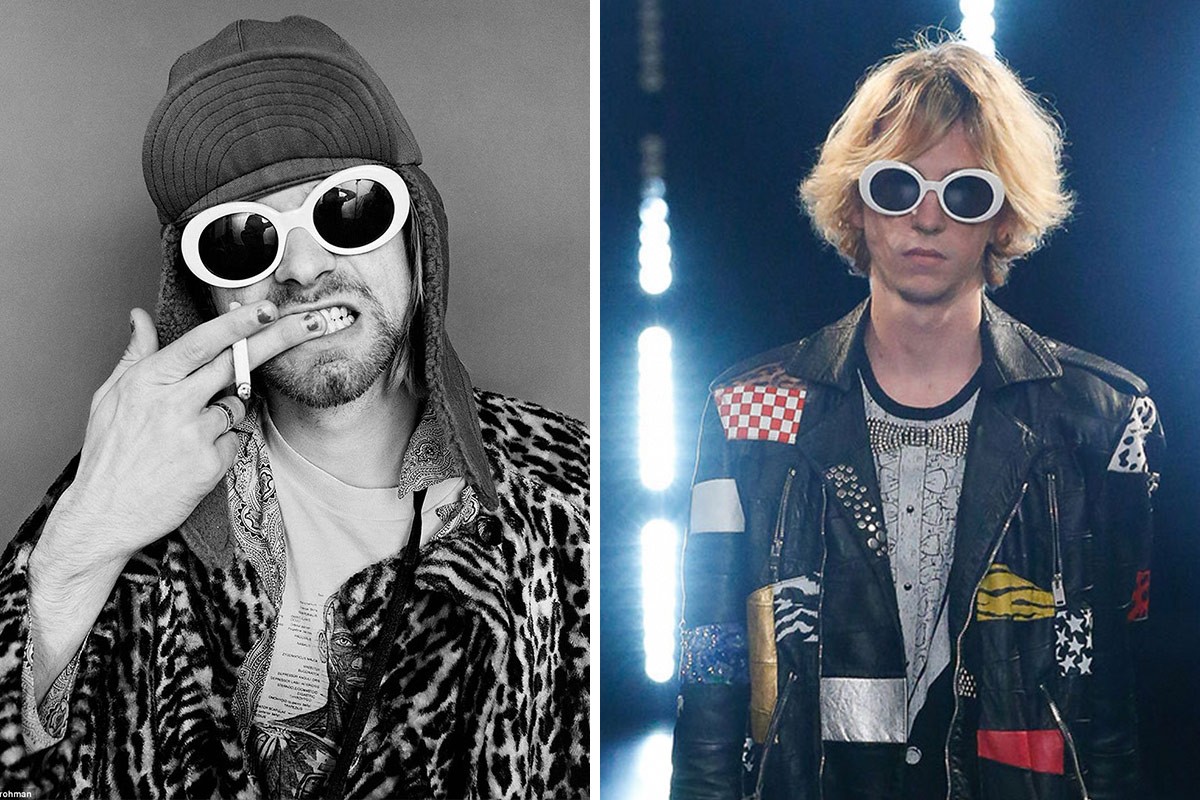 Kurt wore his Jackie O themed sunglasses by Christian Roths on a regular basis. The almost alien looking frames became the perfect compliment to his otherwise grungy attire. In 2010, the shades made their way back into the scene after Silver Lining Vintage x Opening Ceremony reissued the same glasses. Since then, similar glasses have packed almost every sunglasses stand.
Destroyed Sweaters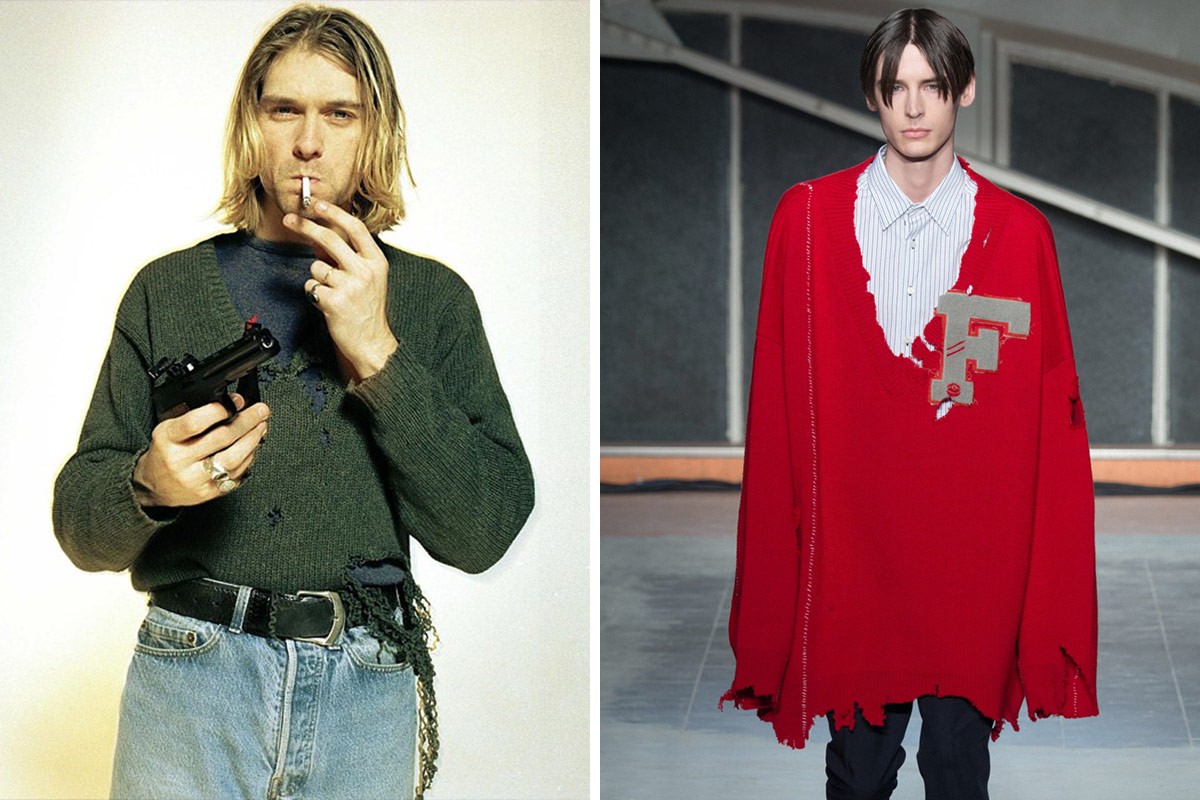 Having an almost thrift store appeal, Kurt Cobain's tattered sweaters set a new precedent for the rock world. Now, various fashion shows depict similar jumper sweaters, and they probably don't even realize they are ripping off yet another trend set by the rock star.
Pajama Tops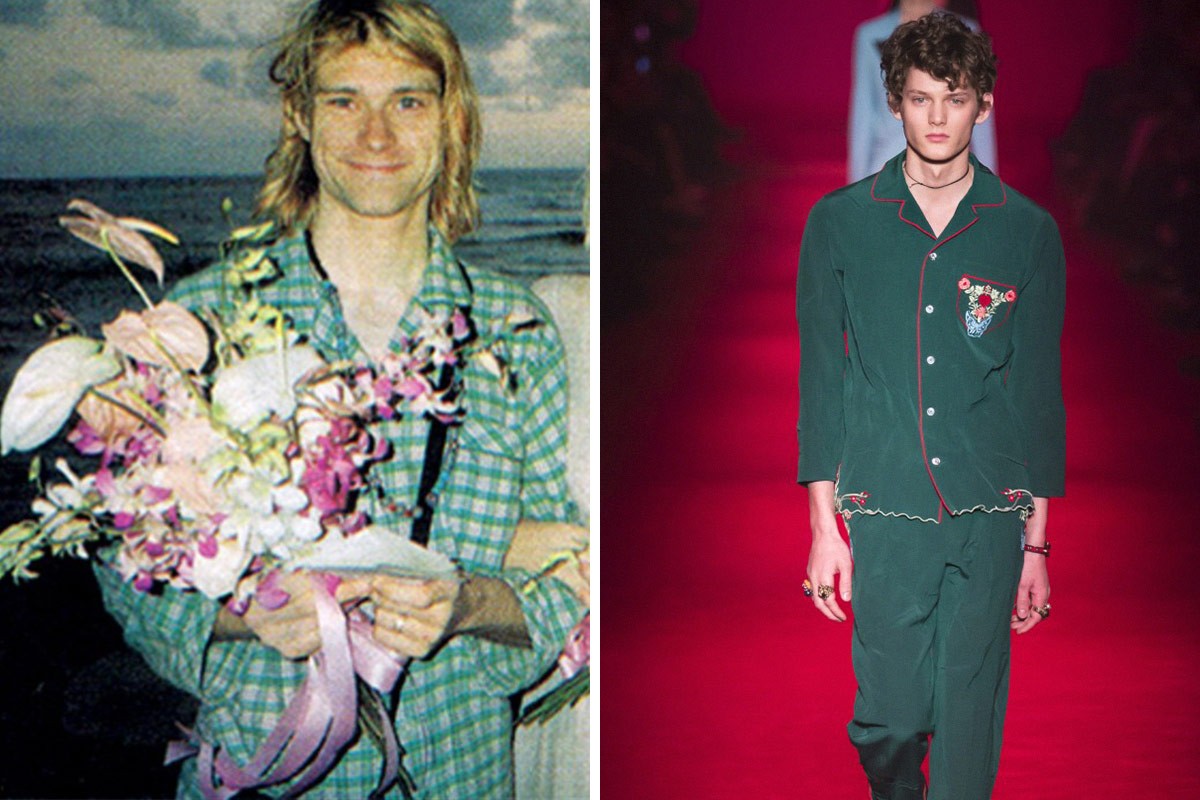 While many would shun someone for wearing their PJs out in public, this trend has actually made its way to the runways as well. Of course, Kurt probably chose this attire due to his distaste for fancier clothing, however, it appears that according to the fashion world, these tops are now a statement.
Oversized EVERYTHING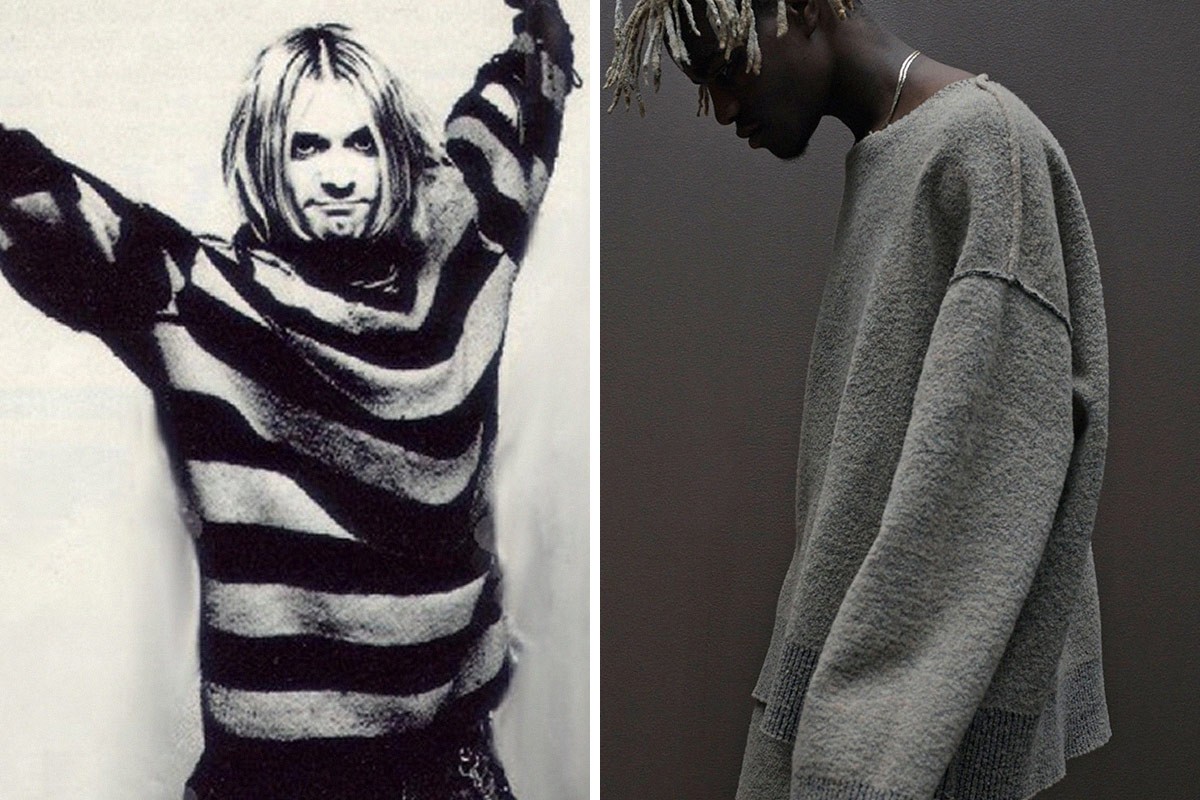 From sweaters to pants, and even extending to regular shirts, Cobain enjoyed his clothing large. And after Yeezy remixed the various grunge elements, this is yet another trend that has found its way to the limelight yet again. Due to the comfort of such clothing, we can only give thanks to Kurt for this wonderful trend.
Layering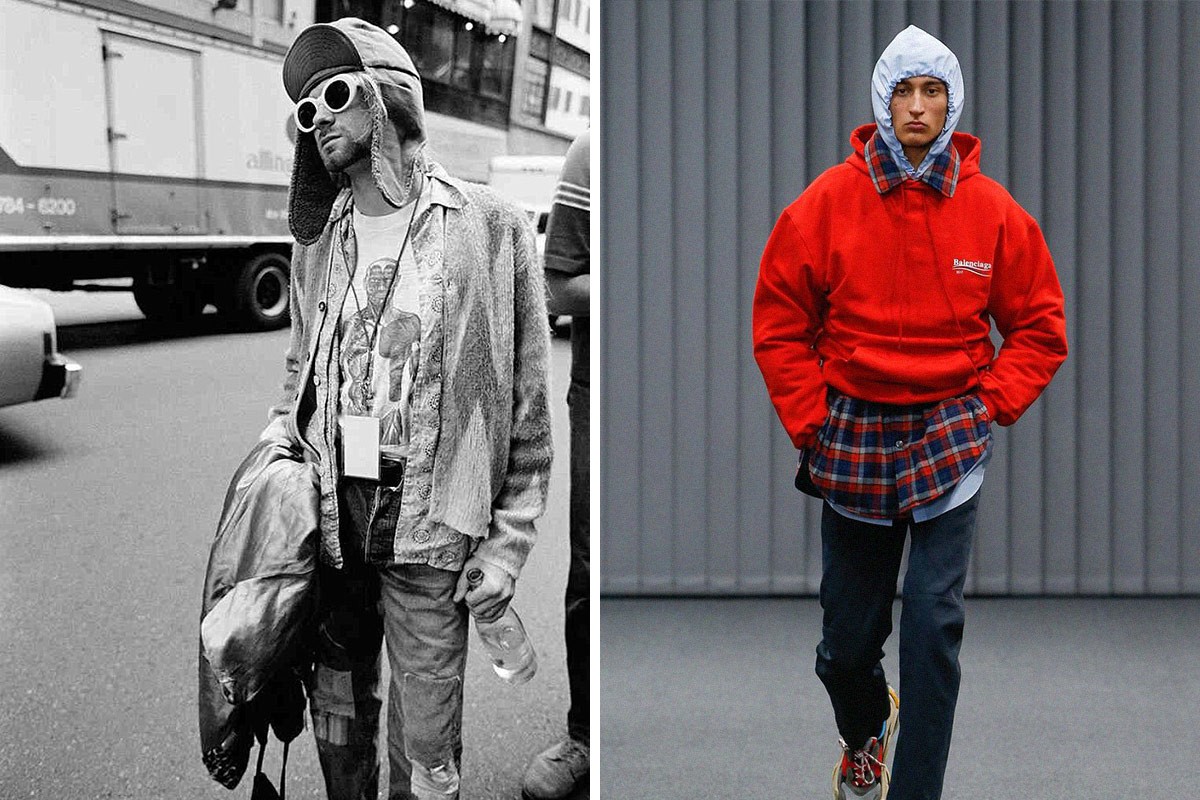 Kurt would typically wear cardigans over band shirts, with his ripped jeans and Jackie O shades. Oh, and we couldn't forget his Eskimo hat, either. But this wonderful layering of all his favorite clothing has also found its way into the mainstream fashion culture.
Grandpa Cardigans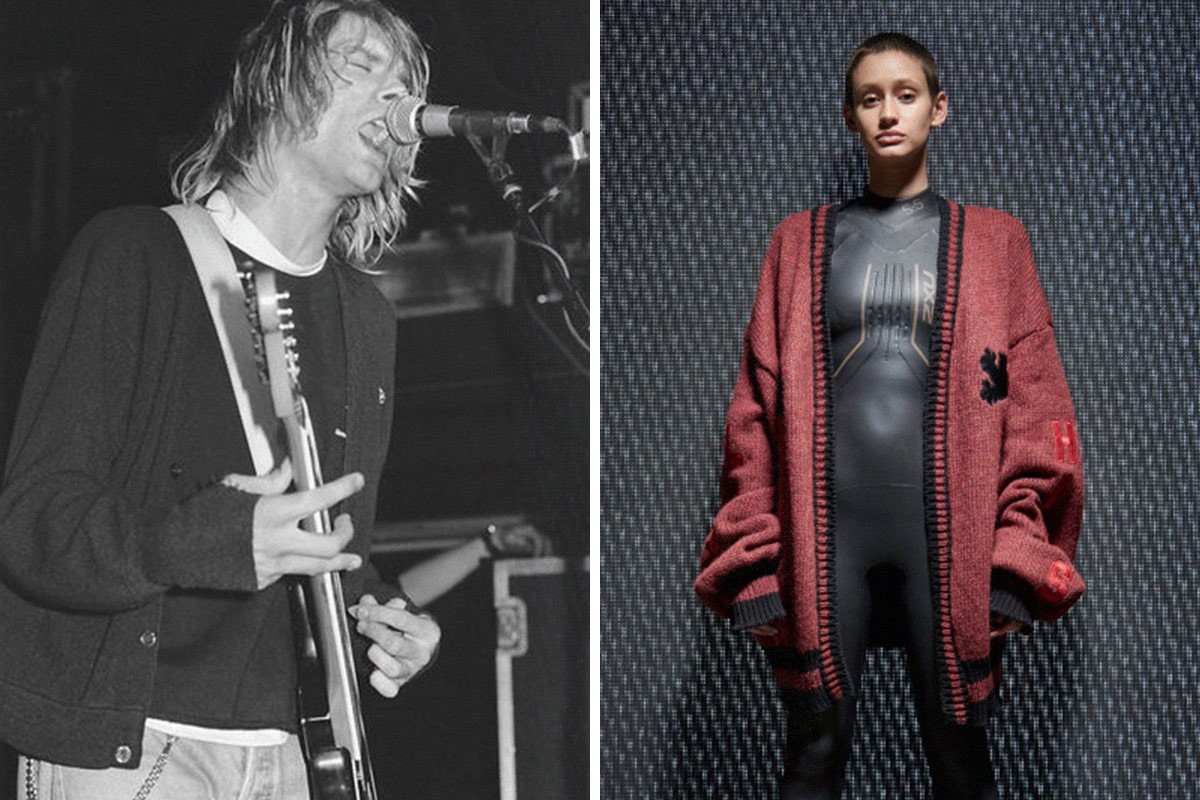 During various performances, Cobain would sport his oversized, fuzzy, grandpa cardigan. As yet another example of his lax attitude towards the fashion world, this element of his attire has also became trendy once more.
Gender Fluidity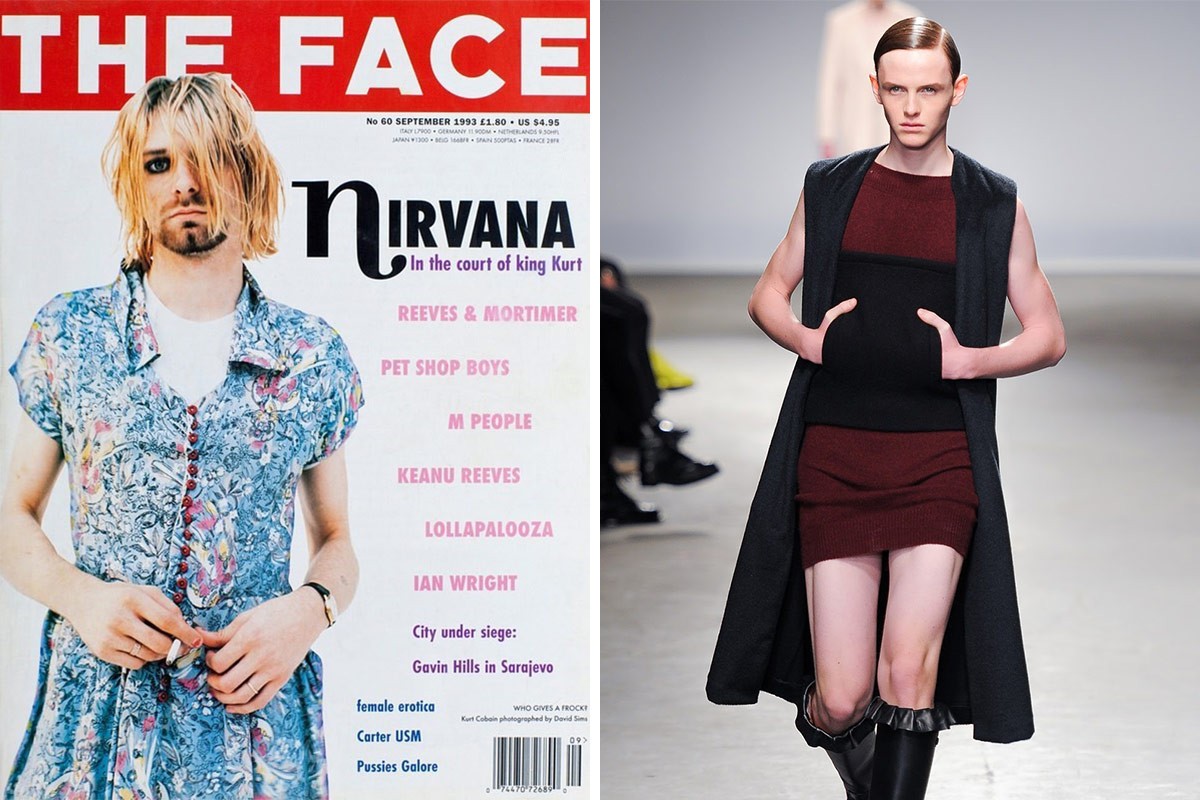 Kurt's choice to wear dresses and eyeliner made him anything but womanly. However, over the past few years, similar fashion choices have been introduced to mainstream culture. Now, Prada and Gucci have continued this trend, and various male models have made their way down the runway while wearing women's clothing. It is this statement that has aided in the blowing away of various stereotypes.