If you think she is the one but feel like you need a little bit of reassurance this list is all you need. You want to spend the rest of your life with her so let's see if you should.
Of course, there are some people who seem too good to be true but generally if they match up with all 13 of the things on this list they are keepers. Choosing a partner to marry is very important and of course you should give it some thought. If she is the one then the signs below will apply to her.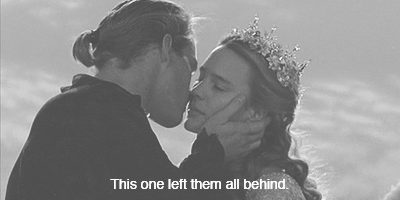 13 Signs She is The One You Should Marry:
1. She is empathetic.
This is not as easy to find as you would think. She is able to connect with people and knows the right things to say even when things are getting emotional.
2. She is smart.
She will always challenge you and stimulate your brain as you will hers.
3. She is always trying to become a better person.
She is always improving herself and is very humble.
4. She knows she isn't perfect.
She is aware of her flaws and imperfections. (Even though you think she is perfect.)
5. She doesn't let emotions cloud her judgment.
She doesn't do things without thinking. She is a very stable and strong person.
6. She is a hard worker.
She is always putting in the work to get what she wants in life.
7. She chases her dreams and will not stop.
You are there to help her move forward as she is you. You do not hold one another back.
8. She doesn't go crazy when she is jealous.
She is understanding when you want to spend time with your friends and family. She won't fly off the handle when she is feeling jealous instead she will talk to you.
9. She is good at communicating with you.
She will not hide things from you as you won't hide things from her. You both talk about your problems.
10. She does not lie to you.
She tells you the truth all the time. She does not want to be put in a position to lie to you, ever. She will always keep you in the loop.
11. She puts work into the relationship.
She doesn't take advantage of you. You both put an effort into maintaining the relationship.
12. She pushes you to become a better person.
She doesn't try to change you but she does push you to do the things you want to do in life and help others.
13. She loves you.
You know without a doubt that she loves you the same way that you love her.