Marijuana edibles are a very popular treat, but what if I told you that there was a way to get in your edibles in a completely natural way? Yes, you read that right; thanks to Nicholas trainerbees you can now have marijuana infused honey!
Nicholas trained bees to collect nectar from fruits and now has developed a technique in which the bees collect cannabis resin instead to make honey. The bees do not have an endocannabinoid system, therefore are not affected by the cannabinoid qualities of marijuana. No one before had ever combined bees and marijuana, as the effects of cannabis combined with the healing qualities of honey have enhanced healing capabilities.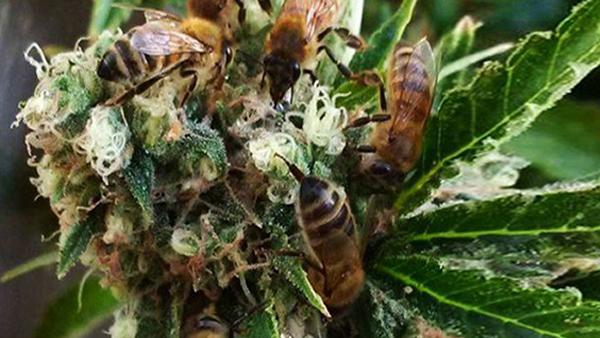 Propolis is an antiseptic, antibiotic, antibacterial, this comes from the resin that is collected from trees normally, in this case however it is collected from marijuana. Canna-honey has been found to alleviate colds and allergies, plus the anti-inflammatory properties have been found to soothe coughs. Canna-honey helps our bodies build antibodies to help disinfect wounds and help withstand seasonal allergies. Canna-honey has a floral aroma and a color that varies from light green to yellow or white.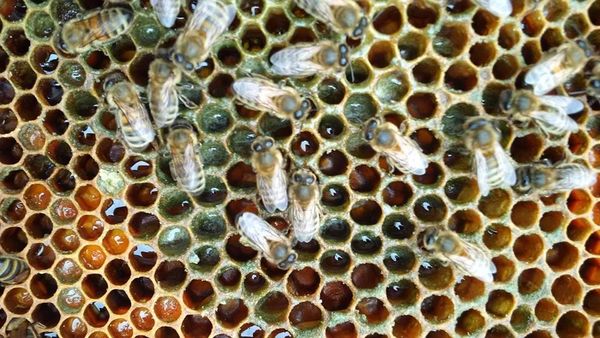 From 2006 to 2013 Nicholas kept busy perfecting his new Canna-honey technique."Everything that passes through the body of a bee is improved" states beekeeper, locksmith, artisan, and medical cannabis advocate 'Nicolas Trainerbees'.
Previously people produced cannabis-infused honey by cooking down marijuana and adding honey, but this new 100% natural method magnifies the effects of the THC and CBD.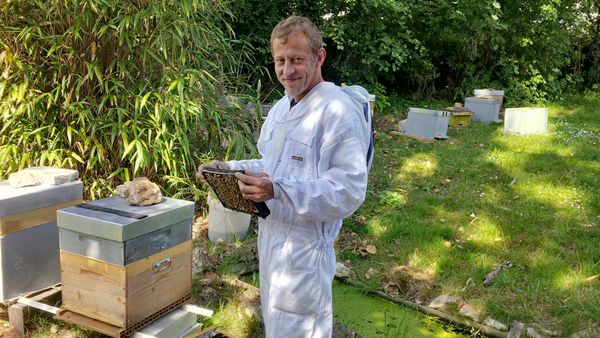 Nicholas lives in France and the restrictive cannabis laws make it very difficult for him to produce Canna-honey, he currently has approximately 30 beehives and must transport the marijuana plants from open air spaces closer to the beehives for the harvesting of the 'new pollen'. He hopes to move to Spain to further determine all of the properties of the Canna-honey, get professionals to analyze his work and continue to be an example for other beekeepers to follow.
https://youtu.be/M-Uq93vijjI