Neptune is in retrograde from June 16th to November 22nd this year. Things are about to get REAL!
Neptune being the dreamy planet that it is will help us to explore ourselves. We will be able to escape any alternate realities we have been living in and dissolve our delusions. While at times Neptune does seem to encourage us to live in denial it can also be a hard fall into the real world. When Neptune is moving backward we can expect nothing more than a wake-up call.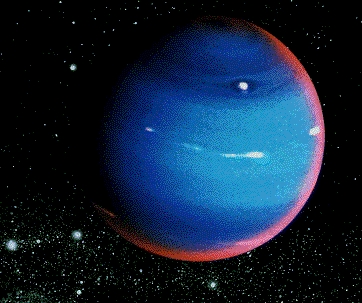 Neptune's retrograde makes us focus on internal affairs and get all of our ducks in a row. It forces us to question any and all of our dreams. This allows us to get rid of anything that is unrealistic.
You may find that coming out of your stale relationship could benefit you greatly or if you are single you may realize getting into something meaningful is what you are ready for. You might find that you need to quit that dead end job or that you should stay there a bit longer. Regardless of what conclusion you bring yourself to it will be well thought out and come from within.
You can only answer the questions Neptune's retrograde brings you and they will come with a lot of pressure. Don't worry, it will all work out in the end. The Neptune retrograde is something we all need and it will give you more than enough pause for thought. Things will be sorted out as they need to be. You cannot keep fooling yourself forever.