Fashion never stops evolving – and it's starting to get a little creepy… Fashion designers on Etsy.com have introduced a line of clothing titled, 'Serial Killer', and it's a little creepy…and expensive.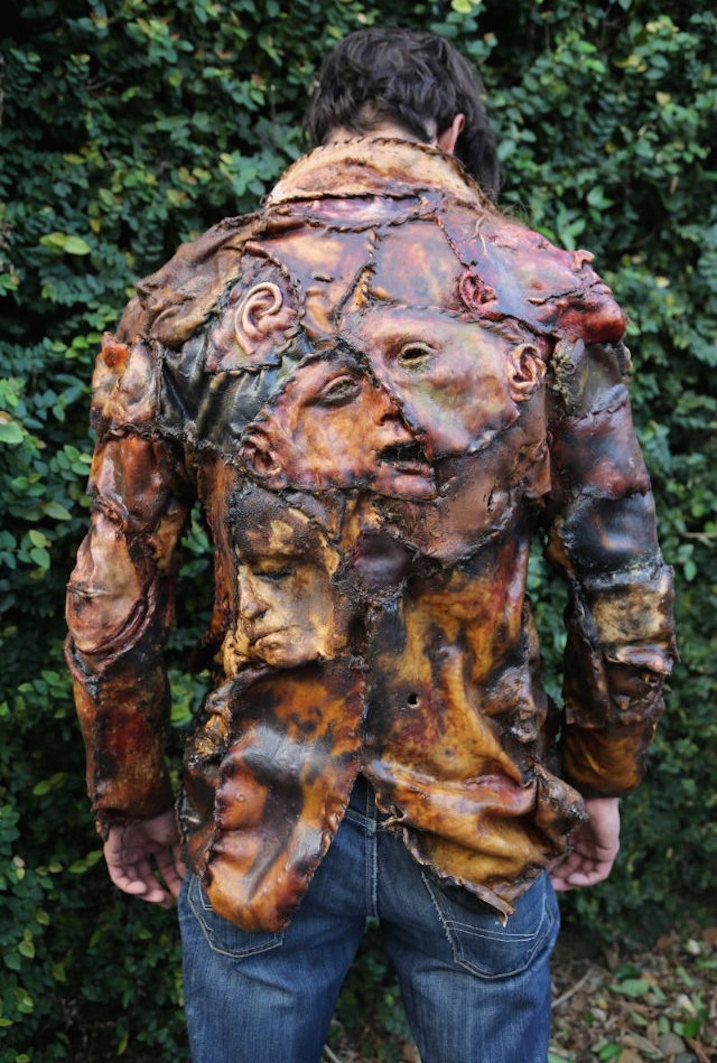 Modern day fashionistas and stylists, Kayla Arena and Toby Barron designed this disgusting jacket. They designed the jacket to appear as it is actually human flesh as opposed to leather… and they succeeded. Although the jacket is going for a whopping $1,200 dollars, it is sure to give you all sorts of weird feelings… and one of them is definitely horror. They named the jacket after Ed Gein, one of America's most infamous serial killers.
Ed Gein was known for using the flesh and bones of his murder victims to make odd pieces of furniture for his home, so you can see the correlation. The stylists also released some matching accessories to match the jacket such as the Ed Gein shoes! What is wrong with the world!?