We are currently in the midst of a Venus retrograde. This planet will turn direction on April 15th, until then we should be on the lookout for old flames to be wary of.
This month is going to be a bit overwhelming as we have 4 total retrogrades happening. The second will be Saturn, It will begin on April 6th and could ruin any of your plans regardless of how well thought out and planned they are. You can still carry on as usual under this retrograde but if you're planning anything risky I suggest waiting until after August 25th when Saturn is direct.
The next two retrogrades we will deal with will be Mercury and then the mysterious Pluto. Mercury will begin on April 9th and Pluto on April 20th. This is going to make communicating harder and throw off our everyday routines in some way. Pluto, as you may know, tends to encourage us to reflect on our sources of control so it could be the perfect opportunity to take the wheel of your life. Now, some of these retrogrades will affect you more than the others. Depending on your zodiac sign you may only need to focus on one of these retrogrades. Find out which one below.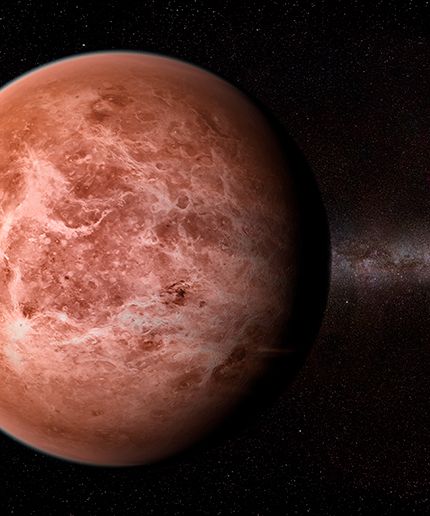 Aries (Venus)
You need to pay attention to the Venus retrograde. You will need to be aware of the backspin to come from this planet. If you notice an extra flirty ex-lover trying to come back into your life don't make any moves that you may regret. Be especially careful after April 15th. It would be best to simply cut ties with exes completely.
Taurus (Saturn)
You will begin your season feeling overly ambitious and content however as new opportunities arise be careful about taking them. Read things over and think thoroughly before going through with things. Fine print could do some serious damage to you during this time.
Gemini (Mercury)
When this planet goes into retrograde you will start things off feeling like someone has shoved a muzzle on you. However, you will need to try and power through this. Rather than doing what you normally would and relying on a conversation to get your gab on hash things out in writing or sending messages without being face to face. This will help deter the effects you will be getting from the retrograde of Mercury.
Cancer (Mercury)
You too need to be aware of Mercury's retrograde. Try not to react to it as much and just be sure to pay attention to where anything you hear may be coming from. Do your best to try and avoid jumping to conclusions and be clear about your feelings and emotions. While you are not interested in confrontation this month may be full of them.
Leo (Venus)
While you would normally be quite confident this month will be different. This will be quite the challenge for you and while you may not like it your jealous streak will be making an appearance at some point soon. Avoid calling or texting any of your exes and leave the past in the past as best you can. Try to maintain your confidence while you can.
Virgo (Pluto)
Take this time to reflect on your life, take charge if you need to. When you take advantage of things like this it will really benefit you more for the better. If you think taking on more responsibility will help you in the long run, go for it!
Libra (Venus)
You are going to be at risk for quite some time. You will find yourself becoming easily distracted and in some cases, you may find yourself comparing your current situation to that of your exes. You were fine without them before this retrograde and you will be fine without them after it is over.
Scorpio (Pluto)
This may bring on some new relationships in your life. You are someone who doesn't mind sharing power and that will help in cases like this one. Make sure that no matter what you're getting into it is not with a stranger. Be picky about who you let in, only people you know and trust well. This retrograde may send someone unexpected your way.
Sagittarius (Saturn)
Please pay attention to everything that you do or intend to do. Be aware of any and all consequences. You will need to stop being as impulsive this month and try to show some restraint. This will be hard for you but you can do it.
Capricorn (Saturn)
You will need to take a step back and look at the big picture several times this month. There is no shame in that, even the hardest workers need to see their accomplishments and make sure they are getting things done. Don't become too overwhelmed take the time to relax no matter how hard stopping may seem.
Aquarius (Mercury)
You will need double check everything during this month. Mercury will do it's best to make you forget to do the smallest things. Those little details make a big difference. If you are planning a trip it would not hurt to call beforehand to confirm things rather than get there and have something go wrong.
Pisces (Venus)
Try to stop playing caretaker for a little while. Just because you like tuning into other people's emotions does not mean you always should. Focus on yourself for a little while and get what you need to do done. You will be back to reading others shortly, enjoy spending some time on yourself.