Sure, sometimes we are all being bitten by the jealousy bug but this should have NEVER happened. While her husband was upset there is no possible way of justifying his actions.
This man was so jealous (because his wife posted a couple selfies on her facebook) that he literally doused her in gasoline and lit her on fire. She somehow was able to survive the ordeal and is thankful for her life. Her name is Nednapha Nuankhul and she is 26 years old. Her husband's name is Chatchawarn Tarrin and he is only two years older than her. Before this happened, you might have thought of them as your average couple from Thailand: cute, happy and loving.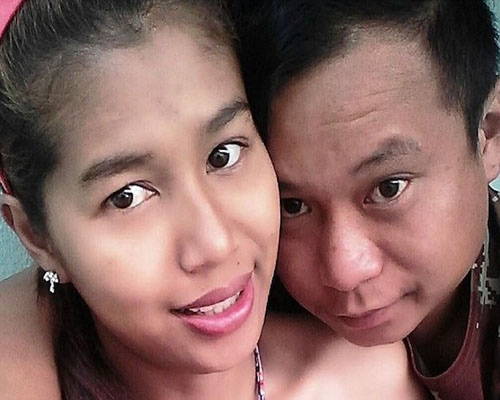 However, this simply wasn't the case. The two had only been married for one year and in that year, Tarrin had become very abusive and possessive of Nuankhul. And then, she made the mistake of posting a few selfies on her social media that almost cost her everything. After seeing the photos Tarrin poured gasoline over her and lit her on fire.
She tried to get away, but, of course, the flames were already consuming her. She was taken to a hospital nearby after the attack and was treated for her horrendous burns and almost lost her life. She told the Daily Mail UK that when the fire was burning she felt like she knew that hell was real and that it was the worst pain anyone could ever imagine. She will never be the same.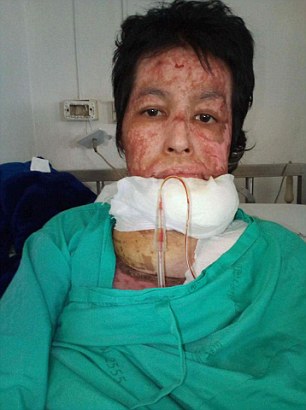 She has for her own sake forgiven her husband for his actions and believes that karma will get him for what he has done someday. Tarrin was taken to prison and is awaiting his sentence while Nuankhul is left alone to care for their son. She cannot find a job currently because of her injuries but is receiving some assistance from a friend for the time being. Sadly this is not the only time a woman that has become a victim of domestic abuse. Unfortunately, situations like this occur all the time.