If you would like to help the bee population but are not comfortable establishing your own hive completely by yourself this is the product for you. This BEEcosystem is the bee's knees!
The BEEcosystem is a wonderful way to help and comes with an already established colony inside. This keeps you from having to do much at all. It is a decent sized hexagonal cedar observational hive that is manageable for non-traditional beekeeping areas. The viewing window allows people to see inside and observe the bees while they are working on the hive.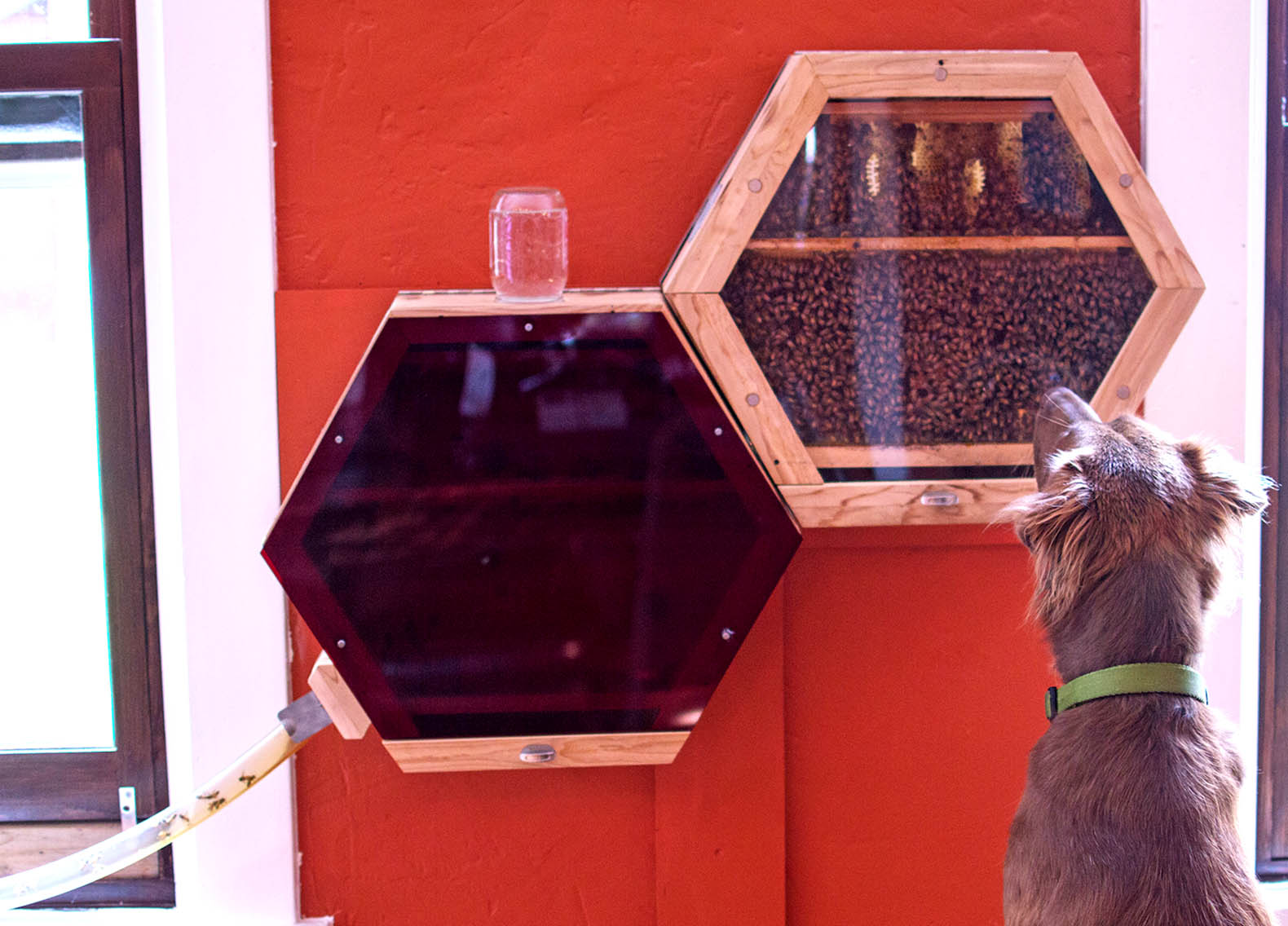 This hive is modular meaning new hives can be attacked as you expand your colony if you choose to do so. It is a simple wall installation that can be used indoors or outdoors. It comes with a red light filtering cover to help with maintaining the bees' natural cycles of artificial lighting in the room. To allow the bees the freedom to come and go as they please it also comes with a transfer tube setup for sliding windows.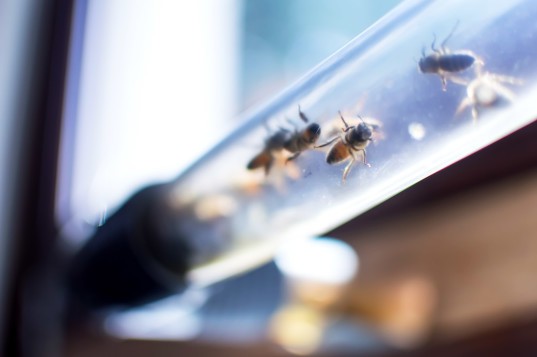 This unit is easy to maintain and is super fun to watch. These hives will also produce honey but the company itself makes no claim that the observational hive will become a full-fledged honey factory. This creation is wonderful and will have people talking about bees for awhile. Would you buy one? With the devastating decline of honeybees, everyone should be keeping one of these or something similar in their homes.